Local GPs say there has been "inadequate consultation" from Wakefield CCG over MCP development
GPs fear "automatic" progression to fully integrated MCP model
Concerns raised that GPs will be forced to participate in MCP due to funding issues
Wakefield CCG has applied to expand MCP coverage to whole district
GPs in Yorkshire have said they cannot "move forward" with plans to develop a vanguard multispecialty community provider unless their major concerns are dealt with.
In a letter, seen by HSJ, Wakefield Local Medical Committee accused Wakefield Clinical Commissioning Group of having made "inadequate consultation" with GPs over plans to move to a "virtual MCP" for West Wakefield in 2017-18, before progressing to an integrated model.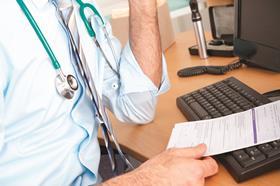 The letter said GPs would not "move forward" with the MCP plans without assurances that "there would be no progress from the original virtual model without consultation with and agreement from each individual GP in Wakefield"; and that core and non-core contracts would be protected.
Engagement with GPs is seen as essential to successfully establishing MCPs.
The letter, sent last month in response to the CCG's plan for delivering the General Practice Forward View, said: "The document refers to Wakefield becoming a level one (virtual) MCP in 2017-18 with a move to a level two MCP (an integration agreement). GPs as a whole feel that there has been an inadequate consultation on this, and particularly any move beyond level one should have sign up from all GPs and that if we start on this journey the end point should not be assumed."
It said GPs were concerned that if they progress to a virtual MCP "there will be automatic progression beyond that" and access to funding beyond core GP contracts would be tied to being in the MCP.
HSJ understands that the level one MCP referred to in the document will be an alliance contract, while level two refers to a partially integrated model.
In the 2017-19 planning guidance, CCGs were told they must submit a plan for how they will deliver the GP Forward View – NHS England's general practice strategy through to 2020-21.
Wakefield CCG said it has circulated a draft plan to all local practices ahead of submission to NHS England on 23 December, and will prepare a revised version following feedback.
In October, the LMC sent a survey to GPs about the development of the MCP. The LMC's letter to the CCG stated that, of those that responded, 41 per cent said they opposed any contractual change and 30 per cent said they would consider involvement in a level one MCP. It did not say what the remaining proportion said.
The CCG has also applied to NHS England to extend the reach of its vanguard, which currently covers parts of west Yorkshire, to the whole Wakefield district.
A CCG spokesman said: "If successful, the MCP vanguard [extension] bid will bring further national resources into general practice in Wakefield and support the development of an integrated care system with general practice at its heart.
"This will not only bolster general practice now, but allow the extension of primary healthcare teams and joint working with consultants and community staff to provide recurrent sustainable funding beyond 2020.
"The CCG has made it clear that core and discretionary practice funding will not be affected by the changes proposed, which comprise a 'virtual' MCP model, and that GPs will be fully involved in the evaluation and future development of the transformation projects and care integration."
Source
Information provided to HSJ