COMMISSIONING: The lead commissioner for a multispecialty community provider in Yorkshire has said it will work create an alliance contract from next year before going on to establish a "single big entity".
West Wakefield Health and Wellbeing was one of the 14 sites chosen by NHS England last year to become an MCP vanguard. It is also one of the six vanguards advising the national body on a new "voluntary" MCP contract for GPs, due to be published later this year.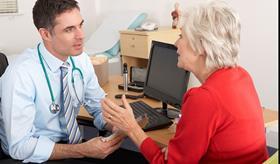 Wakefield CCG has said that it will look to take on an alliance contract model from next year before forming a single entity.
HSJ recently reported that Dudley Clinical Commissioning Group is beginning a procurement process for a single MCP contract worth £244m a year, and aims to award this to a "single entity" by April 2017.
Chris Jones, clinical director for the Wakefield MCP, said: "A comfortable first step from where we are at the moment with GPs working at scale would be an alliance type contract where you have got multiple bilateral contracts between the commissioner and providers, using common leavers and common features across the contracts to start to enforce working together as a system.
"I think that is the way we will be going in Wakefield as a next step rather than to a single big entity.
"In Wakefield we won't be able to go into shadow of a [single entity] final model by April 2017, we are working towards an alliance model from next year onwards…
"We haven't settled on a final organisational form. There will need to be one, the final stage is clearly a single organisation of some type delivering a single contract and a wide range of services."
Dr Jones added that the final goal for Wakefield would be to set up an "accountable care system" with the MCP being just one of the partners.
Source
Information provided to HSJ