West Lancashire CCG launches tender after CQC raised concerns about services run by Southport and Ormskirk Hospitals Trust
Trust says not being shortlisted is a "very disappointing decision"
Optum, Virgin Care, Lancashire Care FT and Bridgewater Community Healthcare invited for further discussions about contract
COMMISSIONING: Two private companies have been shortlisted in a procurement process for community and urgent care services in Lancashire.
West Lancashire Clinical Commissioning Group launched the tender after the Care Quality Commission raised concerns about services run by Southport and Ormskirk Hospitals Trust.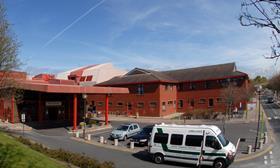 The trust has not been shortlisted and said this was a "very disappointing decision".
The CCG has invited Optum, Virgin Care, Lancashire Care Foundation Trust and Bridgewater Community Healthcare for further discussions about the community services contract, worth £45m over five years.
Optum and Virgin Care have also been shortlisted in the bidding process for some urgent care services, including GP out of hours provision and a walk-in centre in Skelmersdale. This deal will be worth £20m over five years.
According to the CCG's latest board papers, Southport and Ormskirk Hospitals has run the community services since 2010-11, but "the benefits of an integrated care organisation [have] not been realised".
Last year, following an inspection in 2014, the CQC said there was a "feeling of a hierarchy of importance within the trust", with community services below the acute sites. It also told the trust to develop clear plans to manage the increasing workload of community staff.
The CCG board papers added that attempts were made to improve the services but "milestones and metrics were not achieved".
The shortlisted organisations will be invited to submit a final proposal, with the preferred option selected in September, and the contract due to go live in April 2017.
Ann Marr, interim chief executive of Southport and Ormskirk Hospitals, said: "This is a very disappointing decision… We have ambitious plans to add new services, which would completely transform the way that care is delivered in our community, and provide services more tailored to patients' needs. We will seek clarification about why the CCG has chosen not to support this model of innovative, integrated care."
Southport MP John Pugh said the move would result in fragmentation of services and was "effectively an example of one part of the NHS wounding another".
Dr John Caine, a board member at the CCG, said: "When a contract for a NHS service comes to an end, as commissioners we have a duty to review those services to ensure they will meet the changing needs of the population in the future in line with our five year strategies for improvement."
The trust also runs community services for Southport and Formby CCG, which is running a separate tender process. Bidders are due to be shortlisted in April.
Source
Information provided to HSJ and CCG board papers