CQC returns to Norfolk and Norwich Hospitals FT following whistleblower allegations
Trust remains rated requires improvement
Inspectors said they had "positive discussion" about bullying allegations
Norfolk and Norwich University Hospitals Foundation Trust has been rated requires improvement following an inspection prompted by whistleblowers' allegations including bullying.
The Care Quality Commission report said whistleblowers raised concerns about "regular movement of staff between wards to fill gaps in rotas, insufficient staff in some areas, including medical wards, maternity and children's services, and allegations of bullying".
The trust was rated requires improvement overall, the same rating as it received when it was inspected in March 2016. It was rated requires improvement on four of the five core CQC inspection metrics – on how safe, effective, responsive and well led the trust was. It was rated good for how caring the trust was.
The report said: "At this inspection we found that some of these concerns remained amongst some staff groups we spoke with. However, progress had been made by the trust in recruiting additional nursing staff and used other staff to mitigate risks to patients.
"Information also showed a poor performance in some referral to treatment times and five never events reported between February 2016 and January 2017.
"A number of staff told us that they felt 'bullied' to take patients that they felt were not appropriate for their area. This was predominantly out of hours. Matrons were able to advocate for junior staff during the day but when not available, staff felt under increased pressure to take these patients."
However, the inspectors added that they had "a positive discussion about this with the trust and what they were doing to address these issues". They noted that "the attitude of staff remained excellent… we found staff to be very 'upbeat' locally within ward and clinical team".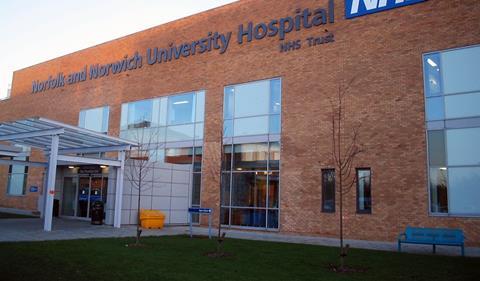 The inspection followed the trust being placed on the General Medical Council's "enhanced monitoring" list earlier this year after investigations into bullying complaints by junior doctors.
Bullying allegations have dogged the trust for several years. The CQC's March 2016 inspection report suggested cultural improvements were being made following leadership changes, but the pressure will be back on directors to address the matter.
The trust, which has long had performance issues and problems with flow throughout the hospital and wider health economy, has faced mixed fortunes since its last inspection. This included being put in financial special measures in July 2016, but subsequently removed in February following improvements.
The CQC's other findings included:
Staff said concerns or positive ideas for improvement are reported to senior managers – but while they felt these were listened to by their immediate managers, but they were lost "in the ether".
Staffing at night remained a challenge with wards having less nursing cover than planned and frequent movement of staff between wards to manage shortfalls of shifts.
Ward staff reported the executive team as not being visible in wards or clinical areas.
The quality checks on the World Health Organisation surgical safety checklist were not being completed, despite there being four never events within the surgery service.
Trust chief executive Mark Davies praised the trust's "amazing" staff, but added: "Of course we recognise that there are areas that still require improvement and we are committed to working together with teams to make this happen."
Mr Davies said in an additional statement issued to HSJ on 16 August that "in the CQC report's 87 pages bullying is hardly mentioned".
He added: "The CQC last year recognised the improvement in culture after the leadership changes, and in this current report made very positive comments in paediatrics, source of some initial concerns, where the CQC observed that: 'There was a positive culture throughout the children and young people's service. Staff said they felt well respected and valued by their teams and their leaders. None of the staff spoken to during inspection raised concerns about bullying or intimidation.'
"We recognise that the hospital is working under significant daily operational pressure, and we are committed to ensuring that staff and are equipped with the right skills and training to deal with this by further encouraging a culture of respect and resilience."
This story was updated on 16 August to include an additional statement from the trust
Source