An NHS trust which was lifted out of financial special measures last year has reported a £30m deterioration against its financial plan.
Norfolk and Norwich University Hospitals Foundation Trust agreed to target a "control total" surplus of £4.4m for 2017-18, but has formally notified NHS Improvement that its outturn position is likely to be a deficit of £26m.
At the trust's board meeting on 26 January, it was also reported that substantive chief finance officer James Norman had resigned after a year in post. The trust told HSJ that he left the trust to "pursue business interests and spend more time with his family".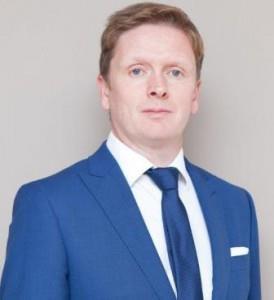 The trust was placed in financial special measures by NHSI in July 2016 after rejecting its control total for 2016-17. But it exited the regime in February 2017 after reporting an improved position.
Commenting at the time, chief executive Mark Davies said: "This is about concentration on the detail and ensuring delivery day in, day out… This puts us on an excellent footing for the future."
Stephen Hay, executive director of regulation at NHS Improvement, said at the time: "The trust is now on course to deliver significant and sustainable financial improvement and staff can be proud of their achievement."
Part of the £30m deterioration relates to £8.5m of missed sustainability and transformation funding, which is paid to trusts which meet their quarterly financial targets. The trust will not receive STF for quarters three and four this year.
The revised forecast was submitted to NHSI after the trust's pre-STF deficit reached £18.5m after the first nine months of the year.
At the six month stage the trust's pre-STF deficit was £5.5m, which was just £36k off plan. Because it was broadly on plan at the mid-year point, the trust received £4.6m of STF. The trust did not receive any STF in 2016-17, and reported a deficit of £24m.
A trust spokeswoman said: "There has been no loss of financial control and the board has been carefully tracking our position with NHSI over these last months…. We continue to discuss these matters in a very constructive way with colleagues from NHSI. There have been no discussions regarding financial special measures."
Despite finding significant savings of £30m – which is a 5 per cent cost improvement programme - this year we are projecting a deficit of about 3 per cent of turnover after taking into account loss of STF, through a combination of income loss and increased costs which we have incurred meeting the emergency care needs of the county.
The trust said reference costs submissions – which were used by Lord Carter's review of NHS efficiency – suggest it is one of the most "cost efficient teaching hospitals in the country", and its structural deficit is mainly the result of excess private finance initiative costs.
Source date
26 January 2018