Norfolk and Suffolk Foundation Trust returns to special measures months after leaving regime
CQC found number of serious incidents at the trust "remained high"
Third trust within six months to re-enter special measures
Norfolk and Suffolk Foundation Trust has been placed back in quality special measures, less than a year after it exited them, after a new inspection found the number of serious incidents "remained high".
The trust was rated inadequate by the Care Quality Commission in July, however the report has only been published today.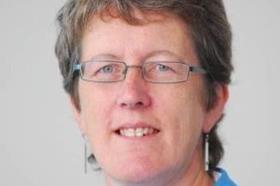 Inspectors found the mental health trust had "not maintained [the] standards" that had led to the CQC recommending it be removed from special measures last October.
The trust was rated inadequate for safety and being well led, requires improvement for the effectiveness and responsiveness of services, and good in the caring domain.
The trust's chief executive, Michael Scott, retired at the end of September ahead of the publication of the report. Julie Cave, deputy chief executive, has taken over as interim leader.
The trust joins North Lincolnshire and Goole Hospitals FT and United Lincolnshire Hospitals Trust as providers that have been placed in special measures twice.
NLAG and United Lincolnshire both re-entered the regime in April, having exited in July 2014 and March 2015 respectively.
Chief Inspector of Hospitals Professor Ted Baker said: "It is extremely disappointing that on our return to Norfolk and Suffolk FT we found the board had failed to address a number of serious concerns; some of which we first reported on in 2014.
"When we inspected the trust for a second time in July 2016, we found sufficient improvement for us to recommend that the trust should exit special measures. However, the trust did not continue this journey of improvement.
"The trust board had not taken the action required to ensure that all its wards were safe environments for patient care, that clinical teams had a sufficient number of staff, or that staff assessed and managed risk adequately".
He also said patients had been moved inappropriately or discharged early to deal with a shortage of beds.
Kathy McLean, executive medical director at NHS Improvement, said the trust was back in special measures as improvements had not been made "at the pace we – and the people who rely on the trust's services – have a right to expect."
She said support measures will include: development sessions for the trust's board; support from NHSI's clinical teams; a buddying arrangement with a high performing mental health trust; and a new improvement director.
The trust was originally placed in special measures in February 2015 and left in October 2016.
Source date
13 October 2017