North Bristol Trust reports highest number of 12 hour breaches in England
Leaked memos claim staff "on their knees"
Trust boss admits conditions are tough but says performance is improving
North Bristol Trust has had its worst month for accident and emergency performance on record and a senior clinician has warned staff to be braced for worse to come.
A&E figures released last week showed the trust reported 122 breaches of the 12 hour target in December – accounting for around one in four of all "trolley waits" in England.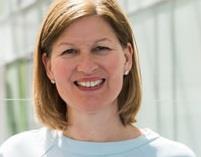 Overall, 12 hour breaches have been lower in the NHS so far this winter but North Bristol has already reported twice as many breaches in December than it reported for entire 2016-17 winter.
The trust has also reported its worst performance against the four hour standard on record, with only 70.3 per cent of patients being seen within the target.
Since December, the trust's performance has deteriorated further.
Figures show adult critical care bed occupancy for the week ending 7 January was between 97.5 and 100 per cent.
The trust has been at operational pressures escalation level (OPEL) 4 for much of the period since Boxing Day and is currently at OPEL 3.
A set of internal trust memos, leaked to the Bristol Post, described physicians at Southmead Hospital being "on their knees with workload pressure".
In another memo, clinical director Tim Whittlestone said beds still needed to be found for 51 patients and the situation was likely to get worse with the escalating flu season.
In an email to staff last Wednesday, seen by HSJ, trust chief executive Andrea Young responded to media coverage by urging staff to raise concerns through managers, union representatives or freedom to speak up guardians.
"We appreciate that you are all working in an extremely pressured environment and we understand that this is tough… that staff have pulled together and continue to work tireless is so very impressive," she said.
Ms Young told HSJ much of the pressure had been down to a 30 per cent increase in GP referrals this winter.
She added: "While we have seen patients spending longer in our emergency department and high numbers of 12 hour breaches occurring in December, which of course is not what we would want to happen, our ED safety checklist gives us confidence that patients are being seen, assessed and treated in a timely manner."
Ms Young said 30 community beds were expected to be introduced in late January to speed up discharge and, despite concerns raised about the flu, there were already signs of improvement.
Other steps have included transferring two surgical wards to medical wards and bringing on extra staffing capacity, she said.
"All of these efforts are aimed at reducing our occupancy below 100 per cent," she added.
Southmead Hospital is the major adult trauma centre for much of the South West.