North Bristol Trust out of financial special measures after finding £8m savings
Chief executive credits reductions in agency spend and improved procurement processes
Trust will need to find £25m of savings in 2017-18 to hit control total 
North Bristol Trust has been taken out of financial special measure but faces another year of challenging savings to meet its control total.
The acute trust exited the regime last week, nearly 12 months after NHS Improvement placed it and four other trusts in financial special measures amid concerns about deteriorating finances.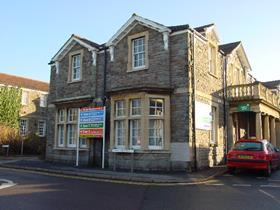 More trusts and clinical commissioning groups have since been put in the regime, and some have since moved out of special measures as their finances improved.
North Bristol chief executive Andrea Young said she was "delighted" with recognition of the trust's financial improvement, which came as it continued to make improvements in quality.
She said: "It has been important for us to turn around our finances as an organisation while also maintaining our focus on providing exceptional patient care."
North Bristol's deficit rose sharply to £51.6m, nearly 10 per cent of its revenue, in 2015-16 ahead of NHS Improvement's intervention last July.
In 2016-17, the trust achieved its control total of a £44m deficit, finding savings of £8m. Ms Young said the saving came from a sharp reduction in the use of agency staff and improvements in its procurement processes.
However, the trust will need to make even greater savings this year, with a control total deficit of £18.7m for 2017-18.
Ms Young said: "We know there is still work to do in reducing the trust's deficit further and we are committed to working more efficiently to achieve this."
Trust board papers show that by end of May 2017, the trust's deficit was on plan by £200,000 at £5.2m.
However, savings to date were £1.6m below what was required and the trust was still receiving a Department of Health loan to support cash flow.
In its last Care Quality Commission report in April 2016, the trust was rated requires improvement.
Source
Information provided to HSJ