Newcastle FT will run some children's services in north Cumbria
Partnership set to be extended with cancer services considered a likely focus
North Cumbria grappling with unsafe and unsustainable services, and senior leadership turnover
North Cumbria University Hospitals in special measures and part of success regime
Newcastle upon Tyne Foundation Trust is to help run children's services and potentially other specialties in north Cumbria.
Cancer services are thought to be a likely candidate for further joint working between North Cumbria University Hospitals Trust and Newcastle FT.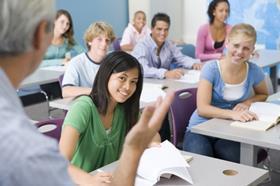 The planned networking of paediatrics services will see specialists from Newcastle's Great North Children's Hospital operating clinics in Cumbria.
It is aimed at addressing severe safety and workforce problems with the latter's paediatrics service. A number of acute and specialist services at Cumbria, particularly at West Cumberland Hospital, have major problems with long term inability to recruit doctors.
The trusts indicated they were exploring similar collaboration in other areas. Cancer services, particularly radiotherapy and chemotherapy, are a likely focus, as they are known to have problems, and NHS England has previously considered networking North Cumbria's radiotherapy services with Newcastle.
Stabilising North Cumbria's management and services is expected to require other quick action, however.
The trust has been in special measures since 2013 and has major problems safely running maternity and emergency services, particularly at West Cumberland.
The trust is buddied by Northumbria Healthcare Foundation Trust, which was selected to acquire North Cumbria in 2012. That transaction is effectively on hold, and senior leaders in the area have been considering alternative ways of formalising the link, for example as a foundation trust "chain".
There has been substantial senior leadership change in recent months.
Stephen Eames joined as chief executive last month, replacing Ann Farrar, who had been seconded by Northumbria since 2012. It is not yet clear whether Mr Eames' appointment is permanent or interim. North Cumbria's finance director left late last year, and it has employed an interim; its medical director left around the same time and has been replaced by Derek Thomson, who is on secondment from Northumbria. Cumbria's chief nurse, Gail Naylor, is due to leave next month.
A statement last week said the agreement "clearly reflects one of Stephen Eames' priorities". It said he had recently met Newcastle chief executive Sir Leonard Fenwick, and added: "Stephen has stated that he wants much stronger partnership working with services such as paediatrics in Newcastle upon Tyne."
Mr Eames said: "One of my key priorities when I started with the trust three weeks ago was to forge close relationships with partner organisations… The Great North Children's Hospital is world renowned for providing some of the best specialised children's services and it would be an invaluable addition to the range of services already provided across north and west Cumbria.
"I am delighted that we have the support from Newcastle Hospitals to move forward with these plans and I look forward to sharing more information about this partnership very soon."
Newcastle had also bid to acquire North Cumbria in 2012, jointly with Cumbria Partnership Foundation Trust, but lost to Northumbria FT.
North Cumbria is one of three national "success regime" sites, and a clinical service strategy is due to be published next month, amid a public and political focus on retaining services.
Source
North Cumbria statement, information provided to HSJ