Independent Reconfiguration Panel rejects call for a review of controversial maternity reconfiguration plans
IRP says the NHS and council can address the issues raised between themselves
Councillors referred North Cumbria CCG's maternity reconfiguration decision to the secretary of state
Independent experts have rejected local councillors' request for a full review into controversial maternity reconfiguration plans in a troubled health economy.
The Independent Reconfiguration Panel last week published its initial assessment into the dispute between Cumbria County Council and the NHS over the future of maternity services.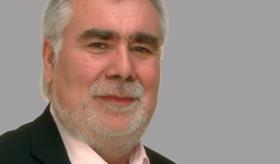 North Cumbria Clinical Commissioning Group agreed on a number of acute and community service reconfigurations in March on the back of the region's success regime consultation.
The decisions included maintaining consultant led maternity units at West Cumberland Hospital in Whitehaven and Cumberland Infirmary in Carlisle ("option one"), but if this is not sustainable after 12 months to switch to a midwife led unit at West Cumberland Hospital.
However, the council's health scrutiny committee voted to refer the maternity plans to health secretary Jeremy Hunt and ask him to overturn the decision.
HSJ revealed in September Mr Hunt had passed the review to the IRP, an advisory, non-departmental public body sponsored by the Department of Health.
The IRP report said the referral was " not suitable for full review because further local action by the NHS with the HSC can address the issues raised".
However, it said the 12 month timetable to review consultant led maternity services was "unrealistic" and "unhelpful" if taken "literally".
The IRP added: "The panel fully recognises the strength of the public's feelings about their health services, particularly in west Cumbria and with regard to West Cumberland Hospital.
"The intention must be to do everything possible to implement option one and make it work.
"The HSC's principal concern is that should option one be found non-viable, the service would change to option two, or even option three, without further community consultation.
"Taking the decision at face value and considering all the evidence available, the circumstances do not justify setting an expectation of further public consultation – unless there is something new to consider, further public consultation would be meaningless.
"The NHS and HSC should continue to work openly together through the implementation phase and only if and when a change from option one is required, agree how to handle that change on its merits."
The IRP told HSJ that Mr Hunt had accepted its recommendations.
North Cumbria University Hospitals Foundation Trust chief executive Stephen Eames said he understood staff and the public might feel disappointed by the IRP's decision.
He said: "Our prime concern remains with the safety of our services for women and children across west, north and east Cumbria and we are absolutely committed to protecting patient safety and the quality of our services.
I understand that members of staff and our community may feel disappointed today but I would like to reiterate our commitment to both delivering option one and to the future of West Cumberland Hospital."
North Cumbria CCG chief executive Stephen Childs added: "We have always been very clear that we are wholly committed to delivering option one – which includes consultant led maternity services at the West Cumberland Hospital, if they are safe and sustainable. This review endorses the work we are doing to secure that."
This story was updated ar 11.25am to confirm the IRP's advice had been accepted by Mr Hunt.
Source
IRP report; trust and CCG statements