New Essex mental health provider must deliver £43m of savings over next five years
Essex Partnership University FT focusing on back office shake-up ahead of major service reconfiguration
Trust has a £8.6m control total for 2017-18
Essex's new mental health provider trust must deliver £43m of savings over the next five years to hit its business plan agreed with regulators, the trust's interim chief executive has told HSJ.
Essex Partnership University Foundation Trust, which has forecast revenues of £332m for 2017-18, is drawing up plans for a "significant reconfiguration" to find the bulk of the savings. It will consult on these from the autumn with a view to implementing them next April.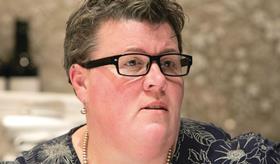 The trust, formed last month after South Essex Partnership University FT's effective acquisition of North Essex Partnership University FT, will focus on restructuring its back office and corporate function this financial year.
Chief executive of the trust's interim board Sally Morris said its business case, approved by NHS Improvement a month before the merger, planned for a deficit in the next two years, a breakeven position 2019-20, and small surpluses in the two following years.
A breakeven position will require a substantial improvement from the £8.6m deficit control total the trust was been set for 2017-18. Most of the deficit comes from North Essex, which posted a £7.7m deficit last year.
The new trust refused to publish its full business case and Ms Morris said it was not possible to comment on the impact the reconfiguration would have on overall headcount before a consultation. It rejected a freedom of information request on grounds of commercial confidentiality, however HSJ understands the trust's leadership was concerned that the significant cuts required would damage staff morale.
Ms Morris said while the trust faced a very challenging market, the merger, which was given a green risk rating, had been delivered for "less than £2m, significantly below any other acquisition or transaction of this kind" and within a "short timescale".
She added: "The new model will look at delivering more from primary care settings. We want to effectively redesign our mental health services."
The trust is also making a big push on "new technological approaches to supporting selfcare [to] build resilience within local communities".
She continued: "We use an app [for the improving access to psychological therapies] services which means patients can use it as a way of interfacing and use it as part of the treatment on their therapy, rather than having to go and people on a face to face basis.
"We are looking at the ability of using Skype for outpatient appointments and also for GPs, so that a GP could skype a consultant when they were with the patient and treat them then and there."
The trusts' merger was driven by a desire to build economies of scale after both trusts suffered in what has become an increasingly competitive market due to funding shortages.
South Essex posted revenues of £316.6m in 2014-15, but then lost a £60m a year contract to provide mental health and wellbeing services in Bedford and Luton to North East London FT in April 2015.
A redacted version of the trust's merger business case said North Essex was financially unsustainable. It lost three significant contracts since 2013-14 with a total loss of income of £10.8m, the bulk of which was made up by a £7.2m children and adolescent mental health services tier three contract in October 2015.
The interim board has just one executive member from the old North Essex board – executive nurse Natalie Hammond. The executive board is likely to become a permanent board but appointments will need to be finalised when a new chair is appointed in the coming months.
The trust's revenues are split between mental health services, which account for £210m, and community based physical health services, primary care services, military veterans, substance misuse and all other services.
Source
HSJ interview and research