Council in the North East become fourth to publish STP
Key plans include consolidating specialist services into two specialist hospitals
Sets out £260m of efficiency savings
Hartlepool Borough Council leader raises concerns about transparency of the process
Consolidating specialist hospital services on to two sites and creating a string of multispecialty community providers are key elements of the latest sustainability and transformation plan to be published.
Hartlepool Borough Council decided to publish the Durham, Darlington, Tees, Hambleton, Richmondshire and Whitby STP last Thursday. It aims to make more than £260m of efficiency savings.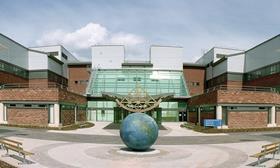 It is the fourth "full" 21 October STP submission to be published, following Sutton (South West London), Birmingham City (Birmingham and Solihull) and Camden (North Central London) last week. Hartlepool has also raised concerns about the transparency of the STP process.
Hartlepool council leader Christopher Akers-Belcher has written to NHS England to request a meeting to discuss his concerns.
He said: "I recognise there is a need to change and that services could be more efficient, but I do have serious reservations about the sustainability and transformation plan process so far and the plan which has been developed.
"It is imperative that there is full transparency in Hartlepool as this work progresses – something that I do not feel has been demonstrated so far by NHS England – and it is for that reason I have taken the step to publish the STP on the council's website."
The plans include designating two specialist hospitals for the region for acute emergency care, one based at the James Cook University Hospital in Middlesbrough and the other at either Darlington Memorial Hospital or University Hospital of North Tees in Stockton on Tees.
The hospitals will provide A&E – with the James Cook offering a 24 hour consultant service and the other a 16 hour consultant service - as well as specialist care and acute surgery, and potentially consultant led obstetrics and inpatient paediatrics. James Cook will also continue to host the major trauma centre.
Whichever hospital is not chosen to be the second specialist site is likely to have its A&E closed, the plan indicates, and will provide:
day case and outpatient elective care;
urgent care services;
a frail elderly assessment unit;
short stay paediatrics;
specialist elective care; and
a midwife led obstetrics unit.
The document says Friarage, Hartlepool and Bishop Auckland hospitals will provide similar services, though the more rural Friarage site, in Northallerton, is slated to retain its A&E.
Reconfiguring hospital services will enable the patch to make an estimated £110.7m of savings, with one of the biggest savings listed as £39.1m from "corporate and admin reduction". The plan does not detail how this will be achieved.
Other savings include:
consolidation of acute medicine on to two sites – £7.2m;
consolidating obstetrics and inpatient paediatrics – £9m;
reducing unwarranted variation – £36.6m;
consolidation of pathology services – £21.7m; and
£41.4m of STP funding; and
£42m in cost improvement plan savings.
The plan says creating a range of MCPs – covering populations of 30,000-50,000 – and providing more care in the community will save £4.92m.
Early intervention and prevention, including consolidating obstetrics, paediatrics and neonatal intensive care unit is expected to save £9.6m, while the plans outline another £100.8m of savings through the cost improvement plans, STP funding and commissioning and medicine management savings.
STP lead Alan Foster, the chief executive of North Tees and Hartlepool Foundation Trust, said the plans are aimed at hitting national acute care standards and closing an expected funding gap of £281m by 2020-21.
The STP sets out four options for the two specialist hospitals and location of inpatient paediatrics and consultant led maternity. The next stage is to set out a preferred option.
Source