COMMISSIONING: North West Ambulance Service has won back a contract for non-emergency patient transport in Greater Manchester, after the current private provider admitted "misreporting" its performance data.
NWAS lost the patient transport service to Arriva Transport Solutions in 2013, but will take on a new five year contract from July that is worth £13m a year.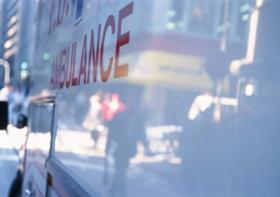 Arriva withdrew from the tender process in September after admitting that its performance levels had been overstated, resulting in an overpayment of £1.5m.
The contract was awarded as part of a wider tender process run by Blackpool Clinical Commissioning Group, on behalf of all CCGs in the North West.
NWAS will run patient transport services in Lancashire, Cumbria and Merseyside over the next five years. But it has lost the Cheshire, Warrington and Wirral contract to West Midlands Ambulance Service, which is worth £5m a year.
A spokeswoman for Arriva said: "In September 2015, Arriva Transport Solutions identified an error in the way performance levels in delivering patient transport services in Greater Manchester were being reported to the NHS.
"We immediately contacted the NHS to inform them of this error and launched an extensive investigation.
"We recognise that incorrect reporting of performance is not just disappointing but unacceptable and therefore withdrew from the tender process.
"We continue to work closely with the NHS to ensure the people of Greater Manchester receive the best possible service from us until our contract ends."
Bob Williams, chief executive of NWAS, said the announcement was "tinged with disappointment" due to his organisation losing the contract in Cheshire, Warrington and Wirral.
Source
Information provided to HSJ
Source date
15 December 2015