The chief executive of the struggling North West Ambulance Trust has announced his retirement.
Derek Cartwright will leave the trust in June.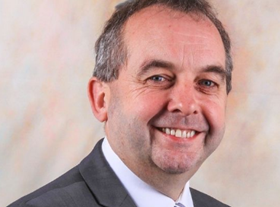 He stepped up to the role of chief executive from emergency services director in 2016.
Trust chair Wyn Dignan said: "Derek was immensely proud to be appointed as chief executive and has put his heart and soul into supporting staff and patients across the North West.
"He is held in high regard by all parts of the health sector and particularly across the ambulance sector and will be sorely missed by us all.
"I would like to express my thanks and gratitude to him for a long and devoted service, and wish him well in all his future endeavours."
According to a recent briefing document for clinical commissioning groups in the region, North West Ambulance Service reported the worst response times in England in the five months to January for the new "category one" target for the most life threatening calls.
It also reported the worst response times for the old target in 2016-17 and was called a "shambles" by Rochdale MP Tony Lloyd during an adjournment debate in Parliament in January.
The trust's headline performance has been adversely affected by increased demand and acuity, hospital turnaround delays and recruitment difficulties.
The trust said Mr Cartwright's decision was not affected by recent performance against the response targets.