CQC schedule can leave multisite trusts stuck with poor rating for years, trust CEO argues
North West Anglia FT chief says only exceptional performance on other sites can shift dial on overall rating
Hinchingbrooke A&E "is being expanded not downgraded," says Caroline Walker
The Care Quality Commission's risk-based inspection regime unfairly disadvantage trusts with more than one hospital site, the boss of a multisite trust has told HSJ.
North West Anglia Foundation Trust chief executive Caroline Walker raised her concerns during an interview with HSJ in which she also set out the trust's plans to expand Hinchingbrooke Hospital's emergency departments and to develop a single culture across the trust, which also runs Peterborough City, and Stamford and Rutland hospitals.
Ms Walker argued the scheduling of CQC inspections — under which it revisits less often when there is a low risk — can leave multisite trusts stuck with an unfavourable rating for up to three years, with exceptional performance on another site the only means of changing the trust's overall rating.
She said the "requires improvement" rating awarded to the trust in December was a fair judgement of where the trust was at present.

Her frustration, however, was that it could take "years" to get to a "good" rating — not because it would take that long to address the trust's problems, but because of how the inspection timetable worked for providers with more than one hospital.

"The risk-based inspections on a cycle now from the CQC doesn't really work for multisite trusts," she said.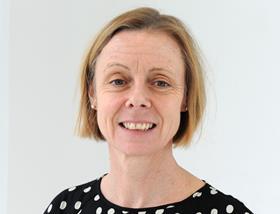 She cited Hinchingbrooke's urgent and emergency care services as an example of where significant improvements had been made but which were not taken into consideration during the most recent inspection.
"When [the CQC] came previously [in October 2018], we were right at the start of our improvement plan and we weren't delivering 95 per cent. Now the department and urgent care complex is delivering good performance every day.
"I don't believe they would rate [the service] as 'requires improvement' [now], but they're not planning to re-inspect [it] until next year, or the year after, [because it was inspected during a previous inspection in October 2018]."
Both urgent and emergency care and the trust overall was rated "requires improvement" in 2018. The December report followed the trust's first inspection since it was formed by the merger of Peterborough and Stamford Hospital FT and Hinchingbrooke Health Care Trust in April 2017.
The CQC insisted multisite trusts were not disadvantaged by the current rules.
Deputy chief inspector of hospitals Heidi Smoult said: "Trusts receive an assessment of how well led they are along with at least one core service approximately once a year and our decisions on which core services to re-inspect are based on wider intelligence as well as regular contact with trusts between inspections, not just on the previous rating.
"Additionally, a focused inspection to follow up on concerns or actions required of a trust can result in an updated rating for any key question, service or hospital site inspected.
"Our inspection frequency guidelines apply equally to single site and multisite trusts and for that reason do not put trusts with more than one hospital at a disadvantage."
HSJ understands, however, that the CQC is due to consult on a new strategy later this year, and trusts will be able to raise any concerns about inspection schedules. Another senior hospital boss told HSJ the concerns raised by Ms Walker were valid and would be worth investigating.
Hinchingbrooke's ED is 'expanding not closing'
Arguably the biggest concern raised about the Hinchingbrooke-Peterborough merger by local clinicians and patient groups was that Hinchingbrooke's small emergency department would be downgraded.
Trust leaders pledged the smaller district general hospital would retain its 24/7 type 1 department. But the trust's clinical strategy, which said in March 2018 that finding enough consultants to staff the unit would be "very challenging", sparked fresh concerns.
Ms Walker, who was promoted from deputy chief executive to the top job in 2018, was adamant that not only was the trust retaining the full-service ED, but it was expanding the department.
The trust has raised its permanent emergency care consultant headcount at Hinchingbrooke from one to five, out of a complement of eight, since the merger, she said.
"We're not closing the A&E… We're just about to spend £3m expanding it to help cope with [the extra] activity," she added.
Work starts on Hinchingbrooke's new acute assessment unit in April with a view to having it ready for next winter. And despite demand rising year on year by 12.5 per cent, Hinchingbrooke has performed relatively well against the four-hour standard.
"We have had an improvement plan and are now delivering the national target on most days. It's been a real success story with the whole hospital contributing towards it," Ms Walker said.
Hinchingbrooke's performance in December, the most recent month on record, was 87.4 per cent —well above the national average of 79.8 per cent. The trust's overall performance against the four-hour standard, however, was 68.4 per cent, due to Peterborough managing to hit the target just 56.7 per cent of the time.
Addressing the problems at Peterborough, Ms Walker said: "We've been struggling on the Peterborough site. We have fixed it about five times then it falls over again.
"The hospital has reached its capacity. [The emergency department] was built for about 60 patients and we regularly have more than 100 patients."
In addition to the capacity issues, Ms Walker said there were some design flaws which affected patient flow, but these were being addressed with the expansion of ambulance bays, giving more space for assessments. This had helped speed up ambulance handovers, she said.
She added changes to Peterborough take "a long time and are very expensive" because of its rigid private finance initiative contract.
A 'one trust' culture
Ms Walker said a major focus for the trust was cultural change, so employees viewed themselves as North West Anglia staff rather than "Peterborough people or Hinchingbrooke people".
She admitted it would take a long time and said there were still "some staff [who] think the new management team are going to close the [Hinchingbrooke] ED or perhaps they are going to downsize things or change some plans… It takes a little bit of time [to earn confidence from the staff] that we're going to stick with the plan."
"We are gradually starting to get that shift towards feeling like one organisation working with one strategy," she said.
Having joined Peterborough and Stamford Hospitals Trust in April 2013 as finance director, Ms Walker was part of the leadership team which oversaw the merger from an early stage, meaning she has experience of the different cultures on the two main acute sites.
HSJ Provider Summit
The HSJ Provider Summit, taking place at the Crowne Plaza, Stratford-upon-Avon from 22-23 April 2020, unites 120+ board members from provider trusts across the country with those shaping national policy, to share best-in-class initiatives in delivering cost-effective and high-quality care for their local populations.
Held under the Chatham House Rule, attendees will co-develop solutions to their local challenges with colleagues from across the country. The summit is free to attend for board-level NHS leaders.