Director says Greater Manchester must strike balance between population health and A&E delivery
Region has consistently lagged behind national average on four-hour target
Population health schemes have not affected front line care at expected pace
The need for Greater Manchester to improve its performance against the accident and emergency target needs to be "deeply recognised" — and lessons learned from the slower than expected impact of the region's prevention work, one of its senior leaders had told HSJ. 
Warren Heppolette, executive lead for strategy and system development for Greater Manchester's devolution team, said the right balance needs to be struck between developing population health initiatives and focussing on A&E.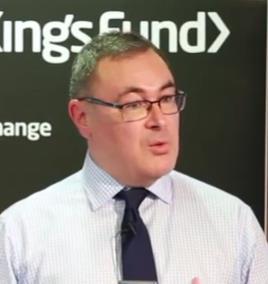 Over the last four years, the region has consistently lagged behind the national average performance against the four-hour A&E target, as well as average performance in the north of England. Stockport has routinely reported the worst waiting time figures.
Shortly before quitting as chief officer for the devolution team, Jon Rouse accused NHS England and government officials of paying too much attention to A&E performance, while failing to encourage local leaders to address the underlying causes of ill health. Mr Rouse said constitutional waiting time standards are "not the most important goals".
In an interview with HSJ, Mr Heppolette said: "Elevation of our return to constitutional standards as a priority for Greater Manchester has to be deeply recognised…
"Our approach [must be] based upon both pursuing [population health projects] that feel like they're working, and maintaining quite a challenging conversation with ourselves as a system around why we've not been able to return to constitutional standards or a level of performance that would be more typical nationally on things like A&E."
He said the region's performance on the four-hour target had "definitely occupied a huge amount of leadership time and attention". He pointed out that it had triggered an intervention from NHS England and NHS Improvement regionally and "the region's focus on addressing the problems has never really been dimmed".
Under a unique devolution agreement which launched in 2016, Greater Manchester was awarded a transformation fund worth £450m to invest in transformation and prevention schemes.
With that investment, it appears to have made some progress in developing prevention schemes and improving the social determinants of health, according to analysis by HSJ.
However, Mr Heppolette said: "What I think we'd also recognise is that we were both anticipating and hoping that some of the effects of those population health improvements would translate into patterns of demand in the formal health and care system at a quicker rate than they have."
He said some boroughs, such as Salford, Rochdale and Tameside, were further along the pathway to integrated care, adding: "I think it's worthwhile for us through our evaluation work to identify whether those areas that are the earliest and have gone furthest in that integrated care journey, have seen more progress than other parts of Greater Manchester.
"That's a really significant finding, definitely for us in terms of our operation and potentially nationally. It starts to give you a bit of indication of how long it does take to stabilise the non-elective activity across a quarter of a million population."
Sarah Price, previously Greater Manchester Health and Social Care Partnership's executive director of population health and commissioning, has taken over as interim chief officer of the devolution team following Mr Rouse's departure. GMHSCP has said it will recruit substantively to the post.