HSJ' s new weekly email briefing on NHS matters in the North West of England, with a particular focus on the devolution project in Greater Manchester.
This is the first edition of HSJ's new email briefing on the health services in the North West of England.
North by North West will take an in-depth weekly look at one of the NHS's most challenged and innovative regions. There will be a particular focus on the devolution experiment in Greater Manchester, but my scope will also include Merseyside, Lancashire, Cheshire and Cumbria.
Please get in touch to let me know how I can improve it, and to tip me off about stories you think I should cover: lawrence.dunhill@emap.com. If someone forwarded this to you, sign up to get your own copy here. You will need to be an HSJ subscriber to get it. Subscribe here.
Chain gangs
With the much-vaunted Devo Manc project just days away from the big kickoff on 1 April, it's going to be a fascinating year in Greater Manchester.
One area I'll be monitoring closely is the provider landscape, because there are some pretty seismic shifts going on.
The organisations to watch will be the two headless beasts - or to be less dramatic, the two acute trusts without a permanent chief executive. They are Pennine Acute Hospitals, and University Hospitals of South Manchester Foundation Trust.
Last week it was announced that Sir David Dalton, respected chief executive at Salford Royal, would be taking over temporary charge of Pennine Acute.
This comes amid significant performance concerns for Pennine, and follows the sudden departure of Dr Gillian Fairfield on secondment to Brighton.
There is understandably caution around using words like "merger" – the buzz phrase in Greater Manchester is "function before form" – but Sir David's appointment appears to play right into his game plan for a large scale "hospital chain".
The acute trusts in Salford and Wigan are already signed up, and Bolton seems to be warming to the idea.
There was speculation about Pennine being brought into this project – to bring even greater economies of scale – and Sir David's appointment makes this far easier to envisage.
What this means for Pennine's existing transformation plans is unclear, although they had already been thrown up in the air by the demand from commissioners for "single hospital service" in the city of Manchester.
Senior figures at Manchester City Council think North Manchester General Hospital, Pennine's biggest site, should fit into Manchester commissioners' plans – although these were almost certainly not aligned to those being hatched by the trust.
It's clear there were tensions between commissioners and the trust, with council leader Sir Richard Leese accusing the trust of going "awol" last year.
Pennine has already undergone significant reconfiguration, and had more in the pipeline, so you could forgive a little frustration at the thought of having to rip this up and start again.
What to do about Wythenshawe?
The beast of University Hospitals of South Manchester became headless when chief executive Dr Attila Vegh fell on his sword following a High Court battle in December.
He suddenly sided with his consultant body in their judicial review against the Healthier Together reconfiguration, and when the decision went against them he was quickly off to explore other leadership opportunities. Diane Whittingham has taken the role on an interim basis.
Following the High Court ruling, the trust's Wythenshawe Hospital will lose emergency general surgery. Several of its other specialised services now also look vulnerable.
As with Pennine, the demand for a "single hospital service" for Manchester could drastically change the services delivered in South Manchester.
It seems inevitable for an ongoing local review of acute services to question the need for two huge teaching trusts delivering many of the same services, just nine miles apart.
And with Central Manchester already being named the "specialist" and South Manchester the "local" site, you can see where things might be heading.
No one will say it publicly, at least not yet, but it doesn't seem too far-fetched to imagine another "chain" being created between the these two trusts, led by Central Manchester chief executive Sir Mike Deegan.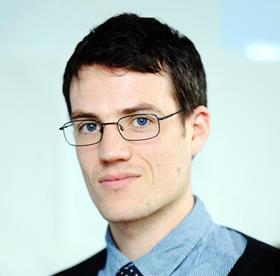 I'm not yet sure how Stockport and Tameside would fit in – perhaps as a third smaller provider group in the east of the region – answers on a postcard?
The PFI dilemma
Meanwhile, news that Greater Manchester leaders are seeking private investment in the NHS estate brought a predictable reaction on social media.
Due to constraints on capital funds at a national level, the devo team feel they have to explore all the options to get the investment they need, including PFI-type schemes.
There should of course be caution around this – some PFI deals represent terrible value and limit flexibility – but it would be nonsensical to limit the scope of the "exploratory discussions" at this stage.
PFI might have become a by-word for NHS exploitation by the private sector, but this doesn't mean private investment can't sometimes be beneficial. And the fact is that it might be the only option. Let's wait and see what the offers are.
Get in touch
Let me know what you think - I'll be pleased to hear any feedback, and ideas for future blogs.