Senior clinicians submit vote of no confidence in medical director
Trust commissions investigation into allegations about George Thomson
Consultants at previous trust raised concerns about his behaviour in 2013
Consultants at an acute and community trust have attempted to block the medical director's potential bid to become chief executive amid allegations of bullying and intimidation.
Senior doctors at Northern Devon Healthcare Trust issued a vote of no confidence in George Thomson in January after believing he was planning to apply to be the new chief executive, several sources told HSJ.
Current chief executive Alison Diamond is retiring at the end of the month.
In a letter, seen by HSJ, sent by the medical advisory committee to the trust's executive team, the consultants highlighted the reasons for their lack of confidence in Dr Thomson.
These included:
"Safety concerns" in the maternity department after a "lack of progress and support for staff", following visits by the Royal College of Obstetricians and Gynaecologists and the Care Quality Commission after several serious incidents were recorded.
Lack of leadership to establish "useful working relationships" with other trusts in Devon under the area's mutual aid scheme.
Concerns about intimidating and bullying behaviour towards senior clinicians.
The letter, by committee chair Karen Davies and vice chair Caspar Gibbon, also said senior clinicians felt previous attempts to raise concerns "within and outside the trust" had been "ineffective".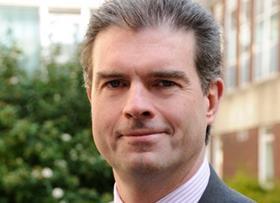 "In addition, should George Thomson apply for the position of chief executive (interim or permanent) we would not support his appointment," they said.
The trust has commissioned a "fully independent" investigation into the concerns raised about Dr Thomson. It refused to say which organisation would carry out the investigation.
The trust's latest CQC report, published last month, said inspectors found a "longstanding poor working culture in maternity" and "poor multidisciplinary working between consultant obstetricians and midwives".
Documents seen by HSJ also show consultants at Rotherham Foundation Trust, Dr Thomson's previous employer, expressed concern about his behaviour in 2013.
More than 50 senior clinicians and consultants sent a letter to Rotherham's board over "continuing concerns" about Dr Thomson's "attitude and behaviour". Dr Thomson joined the trust as chief medical officer in 2012.
In May 2014, Dr Thomson was reported as having been away from work for more than six months, while continuing to receive his £185,000 salary.
The letter was then received by Dr Diamond during the recruitment process that led to Dr Thomson joining Northern Devon in November 2014. She advised Northern Devon's consultants at the time that further discussion about Dr Thomson's appointment should be "closed down".
A spokeswoman for Northern Devon said Dr Thomson remains an employee of the trust but his duties are partly being covered by other senior clinicians.
However, HSJ understands Dr Thomson has not been onsite since January.
The spokeswoman said the trust has a "full and thorough" checking process based on "national standards" for staff recruitment.
"All directors have to comply with a fit and proper persons assessment on appointment and every year once in employment," she added.
HSJ was unable to obtain a comment from Dr Thomson ahead of publication.
Source
Information obtained by HSJ