The chief executive of an acute and community trust is to retire at the end of March.
Alison Diamond will leave Northern Devon Healthcare Trust, based in Barnstaple, after spending four years in charge of the organisation.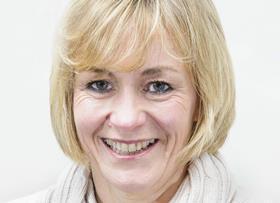 She has worked for the NHS for more than 30 years, and joined the trust as associate medical director in 2006.
Since becoming chief executive in 2014, Dr Diamond has overseen a move towards home based care, which included the trust becoming the first to enter the home care market with its Devon Cares service.
Dr Diamond told staff in late November that she planned to retire at the end of this financial year.
She said: "I am so proud to think that I have had the privilege of ending my career in the same trust which supported my GP training when I first came to north Devon.
"I feel very lucky to have had the opportunity to serve my local communities."
The £200m income trust was rated requires improvement in 2014 by the Care Quality Commission, and a new report following an unplanned inspection is due this month.
It was a finalist in the Provider Trust of the Year category at the HSJ Awards last year.
Trust chair Roger French praised Dr Diamond's commitment to north Devon and said the trust had taken health and social care integration "to the next level" under her leadership.
The trust has begun searching for a successor. It has not confirmed who would be interim chief executive when Dr Diamond leaves.