Northern Lincolnshire and Goole FT chief executive Karen Jackson seconded to NHS Improvement
Ms Jackson will advise and support the regulator's emergency care improvement programme for six months
The chief executive of a struggling hospital trust is being seconded to NHS Improvement to advise on improving emergency care.
Northern Lincolnshire and Goole Foundation Trust's chief executive Karen Jackson will spend six months advising and supporting the regulator's leadership team on urgent care issues, including on the emergency care improvement programme.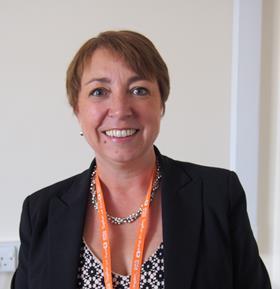 Ms Jackson said: "This secondment is an exciting opportunity for me to help shape a crucial piece of work that will have a positive impact on the quality of emergency care across the nation and to bring some new ideas back to the trust.
"I will of course miss working with my colleagues on the frontline and am immensely proud of the trust's achievements in what have been extremely challenging times."
The trust said last month that a recruitment process for an interim chief executive had begun, while deputy chief executive Karen Dunderdale will step in as acting chief executive.
Ms Jackson is not the first trust chief executive to take a secondment at NHS Improvement.
Last April, St George's University Hospitals FT's chief executive Miles Scott stepped down to take up a new role at NHS Improvement. The move followed high profile financial problems at the trust and arrival of new interim chair.
Ms Jackson, who has led Northern Lincolnshire and Goole since 2010, leaves the trust two months after it experienced a cyber attack which led to 2,800 appointments being cancelled as the trust shutdown computer systems.
It was the third time in less than a year outpatient appointments have caused concerns for the trust, with two serious incidents being declared over 12 months due to overdue follow up appointments.
The trust was warned about "unacceptable" delays after 30,000 patients had overdue consultations in 2015 by the Care Quality Commission in an inspection report in April, and the trust was rated as requires improvement. The trust came out of special measures in April 2014.
However, similar problems emerged at the trust – which runs hospitals in Grimsby, Scunthorpe and Goole – in October when more than 22,600 people were overdue a follow up outpatient appointment.
The trust was given an NHS Improvement rating of three in its single oversight framework in October, which indicates trusts are receiving mandated support due to "significant concerns" over performance.
It has agreed a control total with NHS Improvement of a deficit of nearly £12m by the end of 2016-17 and has also struggled to hit A&E and RTT targets.
Lyn Simpson, executive regional managing director at NHS Improvement said: "As a chief executive of a major NHS organisation for over six years, Karen Jackson has extensive experience of the complex urgent care environment. She'll shortly be joining NHS Improvement on a six month secondment to give us valuable insight into the challenges faced by providers.
"We look forward to working with her, giving NHS organisations the best possible support to enable them to offer the highest quality emergency care to their patients."
This story was updated at 10am on 4 January to reflect new information about Karen Jackson's role.
Source
Trust and NHSI statements
Source date
22 December 2016 and 4 January 2017