New hospital achieves 14 per cent reduction in emergency admissions despite attendances rising
Northumbria Specialist Emergency Care Hospital first of its kind in the NHS
Changes to emergency care provision championed by Sir Bruce Keogh
However, hospital also reports surge in ambulance handover delays
SERVICE DESIGN: Emergency admissions have fallen 14 per cent at a new specialist hospital hailed as the future of NHS urgent care since it opened last year, latest figures reveal.
Northumbria Specialist Emergency Care Hospital was the first in the NHS designed solely for emergency care when it opened a year ago.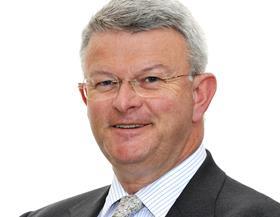 The changes have been championed by NHS England medical director Sir Bruce Keogh as a future model for emergency care across the health service. Jim Mackey steered through the changes ahead of becoming chief executive of NHS Improvement last autumn.
Northumbria Healthcare Foundation Trust and the hospital were given "outstanding" ratings by the Care Quality Commission last month.
Trust leaders have said there were 7,500 fewer admissions in the 10 months to the end of April compared with the same period 12 months earlier, saving an estimated £6m.
Clinicians also point to reductions in length of stay and early signs that health outcomes have improved under new arrangements, including early access to diagnostics and specialist opinions. The developments are being watched by other trusts from across the country.
However, the changes have led to problems such as a surge in ambulance handover delays, with 2,300 patients waiting more than 30 minutes since the hospital opened. There has also been a larger than expected number of walk-in patients.
Northumbria Healthcare is looking at changes to the front end design of the hospital to ease congestion.
The trust said the 14 per cent reduction in admissions came despite an 18 per cent rise in emergency attendances across all its sites to 152,750 between June 2015 and April 2016.
Ambulance handover delays doubled over the same period, with 1,838 taking 30-60 minutes, and 469 taking more than an hour.
Up to two in five attendances at the new hospital have been walk-ins, with around a third for the lowest two healthcare resource groups. Less seriously ill and injured patients have been urged to go to the trust's 24/7 urgent care centres at Hexham, Wansbeck and North Tyneside hospitals, which previously provided A&E care and now deal with just under half of emergency patients at the trust, as well as elective services.
Trust chief executive David Evans said the changes were still being embedded but there were already significant benefits for patients.
In common with the rest of the NHS, Northumbria experienced unprecedented winter demand but "we have coped", he said.
"There was no chance of us coping under our three centre model. [The new hospital] has helped us deliver what we have delivered this year," he said.
He said detailed analysis of patient outcomes would be published in due course but "all of our measures are going in the right direction" with quicker access to expert opinions, diagnostics, theatres and therapies, and "very, very good" patient feedback.
Mr Evans said the physical split between elective care and emergency work had benefits for both streams.
Innovator hospital slashes A&E admissions but ambulance delays surge
1

Currently reading

Innovator hospital slashes A&E admissions but ambulance delays surge

2