Northumbria Healthcare extends overnight closure of its three urgent care centres for three more months
The trust had said the opening hours of the centres would reduce from 24 to 16 hours over the winter period
The trust has now extended the overnight closure until September
A foundation trust rated outstanding has extended the temporary overnight closure of its urgent care centres for a further three months.
Northumbria Healthcare Foundation Trust announced last week it was going to extend the temporary arrangements to maintain nursing levels at its specialist emergency care hospital.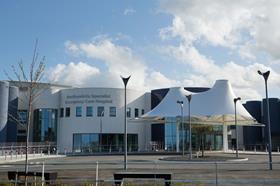 The trust said in November the opening hours of the centres at Hexham, North Tyneside and Wansbeck general hospitals would reduce from 24 to 16 hours from December.
The trust said at the time the 8am to midnight opening hours are part of its winter resilience planning so highly trained nursing staff could move to its Cramlington site, where there has been a surge in demand.
The trust said the temporary arrangements were extended from March to June and have now been extended again through to September.
It said it would be "inappropriate" to deploy staff back to the three urgent care centres because demand continued to be very high at Cramlington, while overnight urgent care attendances were low.
But the trust stressed it was still a temporary measure, despite now being extended for six months beyond initial plans.
Executive medical director Jeremy Rushmer said the changes allowed the trust to meet the rising demand.
He said: "We'd like to assure residents in Northumberland and North Tyneside that this decision to temporarily extend the current arrangements at our urgent care centres has not been taken lightly and we fully understand that people care passionately about services at their local hospital.
"As a result, it would simply not be the best use of our staff's time and expertise to deploy them back now plus, with intense pressure on NHS resources, all trusts must play their part in making best use of public funds."
The three general hospitals had their emergency departments downgraded to urgent care centres when the new site opened in June 2015. The new centre in Cramlington has had a surge in attendances but has managed to reduce emergency admissions.
Since the specialist emergency care hospital opened the urgent care centres have had an average of fewer than 10 overnight attendances across them. The trust, which is rated outstanding, also said there have been 114 days when no patients had attended one of the three urgent care centres overnight between July 2015 and October 2016.
Overnight attendances at the urgent care emergency hospital have only risen by 1.5 per cent since the urgent care centres had their hours reduced. The number of attendances at the hospital from December last year to May rose to 7,177 from 7,070 during the same period in 2015-16.
Since the urgent care centres shut overnight, from December 2016 to May 2017 attendances at the urgent and emergency care hospital have only gone up by 1.5 per cent from 7,070 during the same period the previous year.
Any patients in North Tyneside, Wansbeck and Hexham who need urgent care overnight when it is not a life threatening emergency will be told to call 111.