Northumbria accountable care organisation vanguard's go live date delayed
Northumbria Healthcare Foundation Trust has repeatedly maintained the new care model will go live in April 2017
Board papers from Northumberland CCG reveal a "number of milestones" still need to be achieved
No date given for when the ACO will launch
An integrated provider being set up by a new care model vanguard, which was due to go live in April, has been delayed, commissioners' board papers reveal.
Northumbria Healthcare Foundation Trust is spearheading plans to set up an "accountable care organisation", which will take on the budgets for all services except core primary care for a population of about 320,000.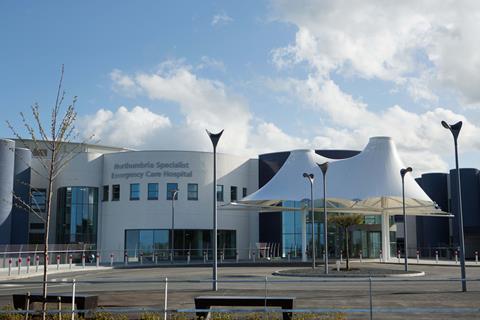 The trust, which is rated outstanding by the Care Quality Commission, had previously maintained the ACO would go live on 1 April 2017.
However, board papers for Northumberland Clinical Commissioning Group show that the pioneering new model is unlikely to go live on time.
Minutes of the joint locality executive board meeting from January – contained in a report for Northumberland CCG's February board papers – admit the ACO will be late.
It said Northumberland county council's adult and community care services director, Vanessa Bainbridge, told committee members the new care model will not be live in April.
It added: "A number of milestones need to be achieved before this can happen."
The report said while the outline business case for the ACO was submitted to NHS England in December, the final business case will not be submitted until March.
After it has been submitted the "authorities involved" – likely to be national regulators – will have to go through a due diligence process before the ACO can start work.
The report added: "To ensure that the CCG is fully prepared for ACO 'go live' at a future date, together with its key partners, from 1 April 2017, it will enter a comprehensive period of transition designed to ensure that appropriate governance and commissioning arrangements are in place."
It is not known when the ACO is now expected to go live. HSJ has approached Northumbria Healthcare for comment.
The ACO is planned to be a "partially integrated" model, with Northumbria Healthcare holding a single contract for acute, mental health, community services and adult social care services, following a prior information notice that closed in September.
Northumbria Healthcare was the only provider to express an interest in running the new care model during the process.
HSJ understands the contract and funding would be coordinated by a joint accountable care organisation board, hosted by Northumbria Healthcare but also representing Northumberland Tyne and Wear FT, local GPs and other providers.
Northumberland CCG's board papers also reveal that the county's GPs took a vote on how the member practices as providers would be represented within an ACO, with a federation approach being the preferred option. "Ultimately this could then progress to a form of joint venture," the papers said.
County council chief executive Steven Mason has also been appointed accountable officer for Northumberland CCG while retaining his role at the council.
HSJ understands this will allow the council and CCG to effectively form one commissioning body for health and social care. The organisations are not formally merging because both must continue to exist to fulfil their statutory commissioning duties.
A joint statement from Northumbria Healthcare Foundation Trust and Northumberland CCG said: "The creation of a new ACO for Northumberland is a major transition for the NHS and is set to become the first of its kind in England.
"As we work through this important transitional period we must follow due process. Whilst we had hoped to be fully operational as an ACO from 1 April, there are still a number of key milestones which must be achieved in order for us to bring this ambitious shared vision into reality later this year.
"All health and care partners in the county are proud to be leading the way with this development and remain fully committed to an ACO, and a more integrated future for the benefit of patient care."
Source: CCG board papers
Downloads
PDF, Size 5.2 mb

Word, Size 16.33 kb
Source
Source date
15 February 2017