Peter Homa says Sherwood Forest's PFI costs "will be dealt with nationally"
Nottingham University Hospitals and Sherwood Forest share chief executive and plan to merge
Mr Homa to address Sherwood Forest's "discontinuity" of leadership
Nottingham University Hospitals Trust has refused to take on a £2.5bn private finance deal as part of its planned merger with Sherwood Forest Hospitals, HSJ has learned.
Peter Homa, chief executive of NUH, told HSJ it was a condition of the merger between the two East Midlands trust that the PFI costs of Kings Mill Hospital were not part of the deal.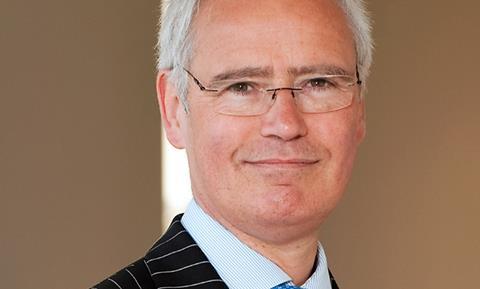 Sherwood Forest signed a £302m deal for the 860 bed hospital in 2005 in a contract that will run until 2043 and is likely to cost £2.5bn. The trust paid £20m in unitary payments in 2012-13.
Mr Homa, who also became chief executive of Sherwood Forest this week, said the issue had to be resolved at national level rather than passing the cost to the new merged organisation.
He said: "We have made it very clear that a requirement for NUH to merge with Sherwood Forest is that the additional costs associated with the PFI are dealt with separately – that this is not a mortgage that we take on.
"Ultimately, the additional costs associated with the Kings Mill PFI will be dealt with nationally and that is recognised to be an integral part of the overall programme of improvements for Sherwood Forest."
HSJ understands a Treasury buyout of the contract is unlikely. This suggests NHS Improvement and the government will have to find a way of financing the contract on an ongoing basis, potentially providing additional income to the merged trust via local commissioners.
Both trusts have significant challenges. Sherwood Forest has been in special measures since 2013 and both trusts face financial and performance challenges.
Mr Homa said he was confident these could be addressed while the merger process took place. He added: "One of the challenges that Sherwood Forest has, and I am confident we will address, is the complete discontinuity within senior management and leadership. It has had seven chief executives in five years and multiple changes at board and chair level. We will bring some considerable experience and local knowledge to bear as far as that is concerned.
"It is demanding, there is no question about it, but it is doable. There are some issues where the prospect of one organisation is easier to deal with than where there is two. Clearly there will be some economies of scale bringing two organisations together."
He said NUH had experience from merging the Queen's Medical Centre and City Hospital sites. "By any reasonably objective scale the merger between Queen's and City has worked. Many of the senior clinicians and managers within NUH were involved with that merger and that is invaluable experience in understanding challenges associated with a merger," he said.
Mr Homa said he was confident merging the trusts was "in the best interests of patients" and would safeguard services locally at both providers.
He said: "We have a number of patients who are cared for between Sherwood Forest and ourselves already, particularly but not exclusively cancer patients. We are very clear that ensuring patients across Nottinghamshire get consistently high quality care is the right thing to do and in the best interests of patients."
He added: "As a board we thought very carefully about the proposition and the more we spoke to clinical colleagues, the stronger the evidence became that it was very important for Nottinghamshire patients that we contribute and combine with Sherwood Forest because so many of our services are already connected."
He said not merging the trusts could have potentially led to some tertiary services migrating away from Nottingham to other sites in the medium term. This would "diminish the depth and breadth of expertise we have in NUH and would diminish not enhance local services," he said.
Source
Information provided to HSJ