East Midlands vanguard project awarded £960,000 from NHS England
Consortium of seven trusts shares radiology patient images
Money needs to be spent by end of 2015-16
FINANCE: A consortium of seven East Midlands acute trusts has been awarded £960,000 to support its work as a vanguard site developing a new model for radiology services.
The East Midlands Radiology Consortium, hosted by Nottingham University Hospitals Trust, has jointly purchased a shared system that stores and transmits patient radiology images across the region.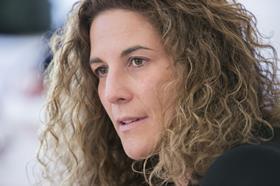 The consortium aims to bring work that has been outsourced back to the NHS as part of a sustainable long term model for radiology services in the region.
The initiative is one of the acute care collaboration vanguards.
The funding comes from the £200m transformation fund to support the development of new care models.
The cash will need to be drawn down and spent by the end of March, an NUH spokesman confirmed.
A third of the funding will go to individual trusts.
Another third will go into the creation of a central team to help administer the project, and the final third will be given to NUH for it to share its learning across the rest of the country.
The other trusts in the consortium are:
Chesterfield Royal Hospital Foundation Trust;
Kettering General Hospital FT;
Northampton General Hospital Trust;
Sherwood Forest Hospitals FT;
United Lincolnshire Hospitals Trust; and
University Hospitals of Leicester Trust.
The consortium's medical director, Tim Taylor, said: "Many staff within the East Midlands Radiology Consortium trusts are working really hard to lay the foundations for an innovative radiology model, with seven organisations working in collaboration rather than competition.
"The transformation fund allocation is most welcome and sends a message that there is strong support at national level for us to continue working together in this new way.
"The funding will allow us to move forward at speed as a consortium, with the aim of improving clinical service provision and ultimately patient care as a result."
Samantha Jones, NHS England's new care models director, said: "We are pleased to be able to support the East Midlands Radiology Consortium with both financial and practical support.
"The changes they have planned will help deliver a raft of benefits for patients, local people and staff. We are also supporting them to help spread good practice across the wider NHS and social care community."
Source date
18 January 2016