Consultants condemn patient record system as "unsafe"
Clinicians describe having no information about patients and working from "memory"
Nottingham trust has spent millions on the system and scanning 57 million paper records
Outcry from dozens of senior consultants has forced one of the country's largest teaching hospitals to review its £14m digital patient record system amid fears over patient safety.
Senior clinicians at Nottingham University Hospitals Trust described the system as "unsafe" and a "disaster" (see box).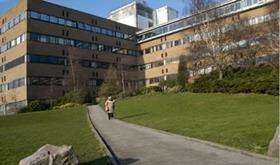 In an email chain shared with HSJ, senior clinicians at the trust were scathing of the system, claiming vital records were often missing meaning they had to "guess" why patients were attending clinics.
In one case, an intensive care patient was treated from "memory" because none of their records were available. Another consultant said they were forced to play "medical charades" with patients by asking leading questions to get key information.
The problems stem from the trust's DHR system, which has cost more than £14m over the last two years. It involves handwritten notes being sent to a private company to be scanned as images, which are indexed and added to a digital viewing system.
One consultant said it was the "digital equivalent of your notes being tipped on your desk", Another said it was "universally regarded as being unfit for purpose and unsafe".
Trust medical director Keith Girling said he accepted the criticism and that the system was not working, and said the trust would act.
NUH has spent £5.8m on scanning 57 million paper records in the last two years via a company called Swiss Post Solutions; £2.7m on hardware and software; and £5.9m on deployment of the system provided by a company called Fortrus.
A survey carried out by a surgeon resulted in 97 out of 100 consultants saying they felt the system was unsafe in its current format.
One clinician told HSJ: "I think the trust is in real trouble. They've spent a load of money on a system that doesn't work. A lot of paper records have been destroyed. There is no money to start again.
"In my opinion, the DHR is unsafe and really needs to go. We do need a proper electronic patient record – this isn't it."
'We can surely do better than this?'
Consultants' criticism of the DHR system seen by HSJ:
Jenny Byrne, consultant haematologist: "A highly complex patient who was discharged on Wednesday after several weeks in hospital, re-presented yesterday afternoon and is now on ITU – with her thin file gone from the last admission and not yet scanned on to the DHR – so no way of really finding out the detail of her recent admission except the 'memory' of the team."
Consultant obstetrician: "Over the last two months I have had to explain to patients that I had no idea why they were in clinic, or what had happened to them. The oft asked 'but it's in my notes surely?' is met with an embarrassed shrug of the shoulders and an apology. We can surely do better than this?"
"There is little doubt that the DHR is a disaster. If it is here to stay it must be made safe."
Chris Moran, trauma surgeon: "The extensive email trail clearly shows the current DHR at NUH does not allow the level of care we aspire to. Care standards have dropped because we now have to guess in clinic, guess on the wards and guess in theatre. The reality is we do not know if the DHR has resulted in patient harm because we simply don't know what records are missing."
"Frankly, the current system where written notes are scanned and inserted by a human apparently at random into a database is already a decade behind the capabilities of IT and I wonder why, the trust apparently having the money to spend, did not look for something a little more future proof."
Andrew Taylor, head of trauma: "Vital information remains lost. I'm getting better at guessing and making the rest up."
"Try using it in a hand fracture clinic of 100 plus patients, you end up having to ask the patient what was said by the last clinician who saw them."
Source
Information shared with HSJ
Exclusive: Consultant backlash over patient record system 'disaster'
1

Currently reading

Exclusive: Consultant backlash over patient record system 'disaster'

2