Greater Nottinghamshire health economy on black alert throughout the weekend
Nottingham University Hospitals Trust on black alert for a whole week
System was brought to "complete operational standstill", says one doctor
The Greater Nottinghamshire health economy has spent the weekend on black alert after bed shortages worsened and rising demand was said to be "worse than it was in January".
Nottingham University Hospitals Trust, one of the largest acute trusts in the country, was on black alert (OPEL 4) from Monday last week until today, HSJ has learned.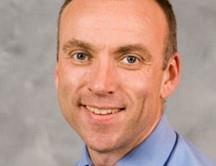 Staff have been working extra shifts to help maintain patient safety, emails seen by HSJ said.
One consultant said the system had come to a "complete operational standstill". They said the area lacked sufficient bed capacity. "I think it's mostly flu and respiratory illness that's swamping us. We don't have enough beds across the two hospitals," they added.
Under the region's sustainability and transformation plan, published in 2016, the trust was due to lose 200 beds to help contain costs.
The hospital and the wider system stepped down the alert to red (OPEL 3) status this morning.
It is the second time the Greater Nottinghamshire health economy has declared a system-wide black alert, after similar capacity pressures in January.
An extra 120 community beds were opened last month to relieve pressure on the trust but these have already been filled.
A message to consultants from NUH medical director Keith Girling on Friday said: "We have been in 'black' for several days now. The situation today remains extremely difficult and in reality is worse even than it was in January. This morning we started the day at 8am with 90 patients in the emergency department, 20 of whom needed beds and yet there were no beds at NUH.
"I know that once again many colleagues have picked up additional or extended shifts to keep patients safe and this is extremely helpful."
He said extra capacity was being opened in the healthcare system but this was limited due to 120 beds already being added last month.
"I have no doubt the community is as stretched as we are," said Dr Girling.
A message to staff from Rachel Eddie, deputy chief operating officer, described the situation the health economy was facing. She said: "We continue to see high of emergency admissions related to respiratory conditions. The additional community beds that we opened in early 2018 are full and length of stay for these patients is no longer because of high acuity. These pressures have been compounded by bed closures in hospital and the community as a result of infection and norovirus."
Wendy Saviour, managing director of the Nottingham and Nottinghamshire STP, said: "We have stepped down the greater Nottingham system business continuity incident… thanks to the coordinated efforts and hard work of staff working across health and social care over the last week and over the weekend.
"Some of the beds closed as a result of infection and norovirus have begun to come back online in hospital and in the community.
"With pressures remaining on our services, staff across the system continue to work with the same intensity and focus, prioritising safe care for patients and facilitating timely discharges when patients ready to leave hospital so that flow can be restored as quickly as possible."
Source
Information provided to HSJ
Source date
19 February 2018