Nottingham University Hospitals Trust chief executive says trust is £18m adrift of 2016-17 plan
The trust must find £43m of savings this financial year assuming it receives £24m of STF support
Chief executive says the trust faces regulatory intervention if it fails to take action
One of the largest acute trusts in the country is at risk of failing to achieve the £43m of savings it needs to achieve its financial target this year, its chief executive has told staff.
In a memo to Nottingham University Hospitals Trust staff, seen by HSJ, chief executive Peter Homa said the trust was £18.2m adrift of its full year financial plan for 2016-17 after September. He warned if the trust was unable to get back on track it faced regulatory intervention.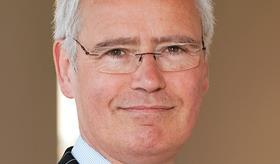 The trust has delivered more than £120m of savings in the last three years but recorded a year-end deficit of £47.2m in 2015-16. It has a "control total" for this year of a £22m deficit agreed with NHS Improvement.
In the email to staff last month, titled "financial distress", Mr Homa said: "NUH is in severe financial difficulty and needs your help.
"We agreed a £22m year-end deficit position (control total) for 2016-17. This is dependent on making £43m savings and receiving £24m national monies [from the sustainability and transformation fund], conditional on achieving financial and operational targets… £6m is at risk each quarter if we are adrift of agreed financial and operational targets.
"After month six (April-September 2016), we are £18.2m adrift of our full year 2016-17 financial plan (£9m short of our savings requirement, £6.2m behind our activity plan)."
Mr Homa said the trust had plans to improve productivity in its operating theatres and outpatient service but warned staff the trust was spending "£350,000 a week more than we can afford. This is £50,000 a day; £2,000 an hour and £34 every minute more than we are earning."
He added: "Our efforts to reduce spend and save money to date are insufficient to achieve the agreed year-end financial results. We have to do all we can to achieve our financial and operational targets. We will apply strengthened controls of vacancies, premium pay and of all 'discretionary spend'. Inevitably, we have to focus on pay spend as it is over 70 per cent of our budget."
Proposals for making savings include:
A centralised vacancy control system with division heads and executives deciding whether vacancies will be filled. The trust said this excludes band five staff nurse and healthcare assistant roles.
Reducing premium overtime pay.
Reducing non-mandatory training for staff to reduce the cost of agency backfill.
Staff who use work mobile phones for personal use will be required to make a financial contribution to the trust.
A ban on new office furniture with staff urged to use the trust's "intranet swap shop".
A review of travel costs.
Mr Homa warned: "As uncomfortable as these decisions will be for staff, the alternative of not taking action proportionate to our financial challenge will be significantly worse (ie: regulatory intervention will be imposed upon NUH)."
HSJ understands the trust is appealing some of the fines it has received over its performance against the four hour A&E waiting target, and its current savings plan assumes it will receive this money. Its savings targets for quarters three and four are "significantly more challenging" than in quarters one and two, the email said.
Rupert Egginton, director of finance and procurement at NUH, told HSJ: "At month six, we were on track to meet our year-end financial target. After October we are £0.6m behind our planned deficit position of £15.7m. We have further strengthened vacancy controls and are scrutinising all premium pay and discretionary spend, such is the requirement to rapidly reduce our spend.
"Year on year reductions of agency and premium spend has contributed to our £20m savings in the year to date. We regularly share the latest financial position with our staff, mindful of the contributions each of our 14,000 strong workforce make to improving the overall financial position, which includes spending money wisely."
Source
Information provided to HSJ