Commissioners reveal plans to put up to seven Nottingham trust services out to tender
Plans have been scaled back from December proposal to decommission 13 services
CCGs believe changes will deliver better value care and patient outcomes
Five services at Nottingham University Hospitals Trust will be put out to tender or merged with existing community service providers, following a review by commissioners.
More than 30 separate locally priced services provided by NUH, one of the largest hospital trusts in the country, were reviewed by commissioners in recent months as part of plans to shift acute activity into community settings.
The trust faces losing 200 acute hospital beds in the next two years under the Nottinghamshire sustainability and transformation plan.
The five services that will transfer to the community from July are:
pain management and back pain service;
integrated dietetics service across community and acute settings;
chronic fatigue syndrome service;
home visiting service for patients with motor-neurone disease; and
Geriatric day care/medicine day care/complex rehab.
In December, HSJ revealed plans by commissioners to consider decommissioning 13 services at the acute trust and redesigning 17 others. Among services which will remain at NUH include brain injury and neuro-assessment as well as management of renal patients including home dialysis.
The clinical commissioning groups in Nottinghamshire believe the changes mean they will be able to provide better value care and improve patient outcomes.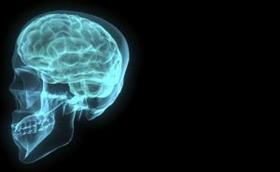 The recommendations were approved on Friday.
James Hopkinson, clinical lead for Nottingham North and East CCG, said: "As a CCG, listening to our communities and our patients is critical. We have been happy to do that, and have made adjustments to our plans based on feedback, along with the feedback from a wide range of clinicians.
"We are now confident that the decisions we have taken represent the best way forward for the delivery of these services, whether that be in the community, in a hospital, or in a combination of the two.
"More information will be available in the next couple of weeks including updated specification summaries."
A spokeswoman for the trust said: "We are working with commissioners to finalise the details for services following their announcement.
"This includes the implications for patients and staff. Our focus is to make sure that the transition to new arrangements of care is a smooth process. We would like to reassure patients and their families that their services will continue to be delivered as normal in the meantime."
Other services which were reviewed but are staying with NUH are:
community geriatricians;
clinician to clinician advice and guidance;
healthcare associated infection service;
clinical psychology;
outpatient physiotherapy and orthopaedic rehab;
outpatient speech and language therapy;
specialist palliative care day care;
community paediatrics;
orthotics;
outpatient parenteral antimicrobial therapy;
critical care outreach;
pre-operative assessments;
anti-coagulation remote dosing service;
outpatient occupational therapy;
home visits for patients on home dialysis;
dietetics total parenteral nutrition;
hepatitis service;
audiological medicine; and
dose adjustment for normal eating – diabetes education.
Source
Information provided to HSJ