Nottingham University Hospitals Trust has announced Keith Girling as its new medical director to replace Stephen Fowlie, who is due to retire at the end of May.
Dr Girling has 19 years' experience as a consultant in critical care medicine at NUH and has previously been the trust's clinical director for specialist support and clinical director for diabetes, infectious diseases, renal medicine, cardiology and cardiac surgery, vascular surgery and stroke.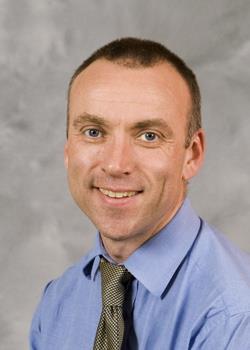 He is currently deputy medical director and clinical lead for NUH's strategic partnership with Sherwood Forest Hospitals Foundation Trust. The two East Midlands trusts had planned to merge last year but the proposal collapsed as both providers faced significant operational pressures.
Dr Fowlie announced his retirement after 35 years alongside chief executive Peter Homa earlier this year.
Mr Homa said: "I am delighted to announce the appointment of Dr Girling as our new medical director. Dr Girling has an exceptional track record of clinical and managerial experience, backed with his passion for patient safety, teaching and research and providing patients with excellent care.
"Dr Girling's 26 years in Nottingham have given him an intimate knowledge of NUH and the wider health and social care system. This makes him ideally placed to take on the challenge of leading medical and clinical teams at NUH in the years to come to further improve the outcomes and the experience for our patients, their families and carers."
Source
Information supplied to HSJ