NHS England and the TDA write of "disappointment" at Nottinghamshire's performance on emergency standard and delayed discharges
Local acute trusts says: "We are determined to do better and work is underway"
PERFORMANCE: NHS England has chastised Nottinghamshire health leaders for the county's deteriorating accident and emergency performance and a holdup in submitting a plan for reducing delayed transfers of care.
The NHS England Midlands and East team wrote to local leaders earlier this month saying it was "particularly disappointing" that commissioners and providers were unable to "provide clarity" on reducing the number of patients medically fit for discharge under acute supervision.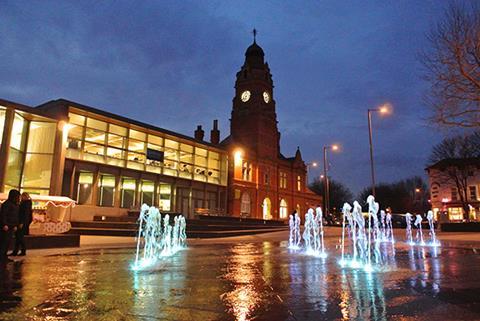 The letter, co-signed by the NHS Trust Development Authority, was sent to leaders at Nottingham City, Nottingham West, Nottingham North and East, and Rushcliffe clinical commissioning groups.
It was also circulated to Nottingham University Hospitals Trust, integration leads at Nottingham City Council, and the county council's adult social care director.
Paul Watson, regional director for NHS England Midlands and East, and TDA delivery and development director Dale Bywater, also said they "note that A&E performance [against the four hour waiting standard] has deteriorated further since we last met [in January]".
In December the proportion of patients seen, treated or discharged within four hours at NUH was 80.49 per cent.
A trust spokeswoman said it has submitted a revised trajectory for the four hour target for 2016-17 and has responded to the March letter.
The letter, published in Rushcliffe CCG board documents last week, said: "It is disappointing that you have not completed the tasks we agreed at the escalation meeting [on 27 January].
"We asked you to send us an… approved figure for medically fit for discharge [MFFD], an agreed target for the reduction of MFFD and a trajectory to meet that target by 12 February.
"Your update states that you are still auditing the MFFD list and will not be in a position to approve a figure for MFFD until [1 March].
"It is particularly disappointing that you are unable to provide clarity on MFFD as it was the primary focus of your presentation at the regional tripartite escalation meeting."
It added: "We also asked you to agree a small set of actions to drive rapid short term improvement against the accident and emergency standard.
"You agreed to get back to the NHS England's [director of commissioning operations] team and the TDA by 12 February with an improved plan.
"Your response states that until you have agreed definitions and stabilised data recording it is not possible to firmly establish a baseline from which to work.
"Please send us all of the actions agreed on 27 January for MFFD and the short term improvement plan by 15 March. Please do not send us an update that explains why it has not been possible to complete these actions."
It concluded: "We note that A&E performance has deteriorated further since we met."
A spokesman on behalf of the CCGs said: "We are working hard as a system resilience group to try and meet the challenges facing frontline services. We take them very seriously and we are doing everything we can as a partnership to work together to make sure that we meet those demands wherever we face them."
He also told HSJ that the CCGs have responded in writing to the March letter.
An NUH spokeswoman said: "Despite the hard work of staff across NUH and wider system, our performance against the four hour standard has deteriorated since summer 2015.
"Attendances in January and February 2016 were 10 per cent higher than the same months last year and in other months since April marginally higher than the previous year.
"We are determined to do better. Much work is underway within NUH to help patients leave hospital more quickly, such as transport and medication being ready earlier.
"We have enhanced the work of our multi-agency team, led by senior colleagues from across the health and social care, to more closely oversee the next steps required for all patients who are ready to leave hospital."