Nottingham trust says company has made "insufficient progress"
Nurses are cleaning after Carillion staff to maintain standards, trust says
Board will discuss future of £200m cleaning contract later this month
Nurses at Nottingham University Hospitals Trust are having to clean wards after cleaners from a private company in order to maintain standards, the trust board has said.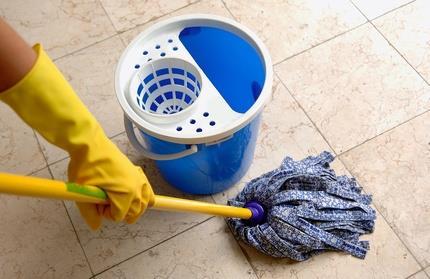 At a meeting of the board last Thursday, the trust said Carillion, which won a £200m, five year estates and facility contract in 2014, had not made sufficient improvements.
The trust warned Carillion in July that it faces having the contract terminated if it does not turn the service around.
After the board meeting a trust spokeswoman said: "Nottingham University Hospitals Trust remains deeply concerned about the cleanliness of our hospitals.
"Following escalation of our concerns to Carillion we have instigated vigorous, additional interventions to focus Carillion on improving cleanliness to the required standards as quickly as possible.
"Recent inspections (internal and external), and the concerns we continue to hear from our patients and staff, demonstrate insufficient progress to date. Our nursing teams are supplementing Carillion's cleaning to maintain standards, but this diverts our nurses from patient care."
She added that the trust had demanded a plan from the company on how it would improve and the board would discuss the results of new cleanliness audits at its October board meeting.
Trade unions and Nottingham Healthwatch complained after a rat was spotted in a ward kitchen, while photos showed dirty ward areas following a supposed "deep clean" and overflowing bins outside the hospital.
The trust has cited a shortage of 70 cleaning staff as a cause of the problems.
Carillion previously told HSJ it had responded to the feedback and recruited extra staff across its cleaning and portering service. It said its improvement programme had already solved equipment and linen shortages.
The company said it was confident it would address outstanding issues.
Source
Information supplied to HSJ
Source date
September 2016