Greater Nottingham health economy declares another black alert
Nottingham University Hospitals Trust chief warns of overcrowding
Exceptional actions agreed to reduce occupancy by 200 beds by end of March
Nottingham University Hospitals Trust has cancelled all elective operations until 29 March to try to "reset" its health economy after the region declared a system wide black alert.
The trust has agreed "exceptional actions" to reduce the trust's bed occupancy by 200 during the two weeks to next Thursday.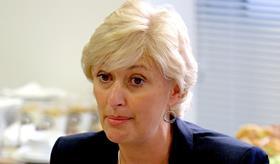 HSJ understands around 90 elective operations will be cancelled but cancer, long waiters and patients who have experienced earlier cancellations will be protected.
Managers hope cancelling operations will release beds and clinical staff to support discharges and flow through the hospital.
The trust was on black alert on Monday, following a wider "system incident" being declared last week. The trust and Greater Nottingham health economy have declared multiple black alerts since Christmas due to "unprecedented" emergency pressure and a lack of beds in the trust and the community.
In a memo to staff earlier this week, seen by HSJ, NUH chief executive Tracy Taylor and chief operating officer Caroline Shaw said: "We have never experienced pressure on our beds and services like what we have seen between January and March.
"Black status (or being on the cusp of black) has become our 'normal state'. NUH and community beds are full (even after opening extra NUH and community beds this winter). Our emergency department is frequently overcrowded and therefore a safety risk for many of our patients."
They added there were many patients medically fit for discharge, which was leading to long waits.
They added: "We know how difficult it is for staff and how tired our colleagues are feeling. We also know that we now have to do something different if we are to protect patient safety, support staff and reset the system ahead of Easter."
Other measures include:
Consultant to GP conversations on all inpatient wards to "expedite discharges" as over 100 patients at the hospital are normally in a care home setting.
Some patients could be sent home ahead of a procedure if they can be "safely brought back into hospital".
Thirty minute response time from specialties to emergency department referrals.
East Midlands Ambulance Service will be able to seek GP advice before taking patients to the emergency department under a 10 minute call back agreement.
Nursing homes will call district nursing services out of hours if they are unsure if a patient should go to the emergency department.
The memo concluded: "We hope the combined effect of the above actions will be a more stable system ahead of Easter."
Wendy Saviour, managing director for health and social care in Nottinghamshire, said: "The impact of the unprecedented demand on Nottinghamshire's urgent and emergency services since the beginning of the year is continuing.
"The Greater Nottingham system last week declared OPEL 4 to ensure patient safety due to demand on hospital and community care.
"All partners remain focussed on prioritising patient safety.
"We are looking to open further community beds to create even more capacity to meet the extreme demand on the system."
Source
Information provided to HSJ