NUH medical director promises action after IT disruption
Keith Girling says patients were not at risk and other systems were available to use
Chief executive Peter Homa says problems will not be allowed to continue
The medical director of Nottingham University Hospitals Trust has promised to act after the rollout of a digital record system caused widespread disruption.
Keith Girling told HSJ he accepted criticism from senior consultants and would review how the system was working.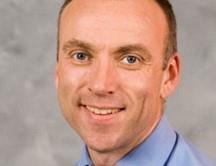 An email chain from senior consultants at the trust, seen by HSJ, revealed serious concerns over patient safety linked to the trust's new digital health record. In a survey, 97 out of 100 consultants said it was unsafe in its current form, with many complaining of missing or incomplete records.
Dr Girling accepted the DHR would be unsafe if it was used on its own but said the trust had multiple systems, which meant patients were not at risk when coming to NUH.
He said: "We need to take careful stock of where we are and clearly we need a better system going forward. We have to take appropriate time to understand what the issues are and what the next steps should be.
"Turning the DHR off would be a huge risk. We have not got a product to take its place. If that was the only product then I don't think it would be safe, but it's not the only system. Patients are not unsafe while we have all the other systems in place but that doesn't change the fact that the DHR is not right and not working."
In a message to staff, NUH chief executive Peter Homa said the system was causing "significant disruption" and promised the trust would learn from what has happened.
He added: "It is clear that the current product does not meet the needs of consultants and is adding to the time and complexity of patient reviews, which we cannot allow to continue."
The trust has invested heavily in IT systems, rolling out a mobile electronic observations system to thousands of doctors and nurses and a real time safe staffing app for inpatient wards.
It is aiming to be paperless by 2021 and the DHR was meant to replace the existing system, which is 15 years old.
The DHR was introduced to wards over the last two years but was accelerated in recent months to outpatient clinics after a cyberattack on the trust's offsite paper record store, run by TNT, causing delays in the supply of paper notes. It was in the rollout of the DHR to outpatient clinics where consultants rely on patient notes that problems began to emerge.
Dr Girling said: "While teething problems are to be expected when introducing new and complex systems such as the DHR across a whole hospital, its rollout has caused much more disruption to patients, clinicians and services than we had anticipated. Some features are an improvement on paper records, including instant access to records for urgent and emergency care, but there are several weaknesses which are causing consultant colleagues very significant inconvenience and frustration.
"It is clear that the current product does not meet the needs of consultants and is adding to the time and complexity of patient reviews."
He said related IT systems were "mitigating patient safety risks" but after concerns raised by consultants the trust had updated its risk register and monthly updates would be provided to the board on the next steps to improving the system.
He added: "We have invited clinicians to share their concerns and feedback via a series of drop in sessions or a survey to better understand what we need to change with the system. We will be acting on this feedback to ensure that, with our suppliers, we can design a system that better meets clinical need and improves care and safety for our patients."
Exclusive: Consultant backlash over patient record system 'disaster'
1

2

Currently reading

Trust director promises action after 'significant' IT disruption