Nottingham University Hospitals Trust has warned staff it is facing its "toughest year yet" in 2017-18 after its performance deteriorated over winter.
In a message to staff, seen by HSJ, NUH chief executive Peter Homa said the £930m-turnover trust was facing its "toughest financial challenge ever".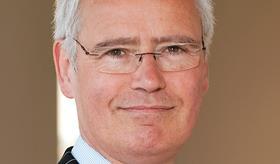 At the end of February – month 11 of 2016-17 – the trust spent "significantly more than our income – it looks like £23m (2.5 per cent of our total income of £930m). This deficit is £1m worse than our planned control total", Mr Homa said.
Since then the trust's position had worsened, with maintenance work in operating theatres taking twice as long as anticipated, leading to reduced activity income for the trust. Use of winter beds to meet demand pressures increased costs, while the trust lost £1.1m in income because it missed the 62 day cancer and four hour A&E waiting targets.
Mr Homa said the trust was talking to commissioners and NHS Improvement to ensure it received "everything we are due".
The trust was on track to deliver £40.5m of savings, against a target of £43m, in 2016-17, but Mr Homa warned: "2017-18 will be even more difficult – the NHS has even less money. We plan to reduce our deficit (control total or debt, which has to be paid for) to £10.7m in 2017-18. Our savings target is £41m.
"The end of 2016-17 deterioration has added to the gap between what we will earn (income) and what we will spend (including servicing our debt) in 2017-18. The NHS and our commissioners and regulators are clear there is no more money and we will not receive additional income to close the gap (as we have in previous years)."
He said the trust had no option but to cut costs further, which would require an organisation-wide effort.
The trust told HSJ it would have a fuller picture of its 2016-17 year-end position in coming weeks.
Duncan Orme, NUH's deputy finance director, said the trust had been set a challenging control total deficit of £22m for 2016-17 and had broadly been on plan throughout the year.
He added: "We expect our final savings delivery for 2016-17 to be £40.5m against our £43m target, and we have considerably reduced our spend and reliance on agency staff during the year.
"2017-18 will be the toughest year yet for the NHS and NUH. We are planning to reduce our deficit to £10.7m; though this is dependent on the trust receiving £23.3m national monies for meeting its agreed financial and four hour targets.
"We are finalising our plans to support delivery of our agreed control total. Delivering the 2017-18 control total will require us to further tighten financial controls to slow our current run rate for spend."
Source
Information provided to HSJ