Paul Devlin to chair both Nottinghamshire Healthcare FT and Lincolnshire Partnership FT
Former chair Dean Fathers departs trust after 10 years
Two mental health trusts in the East Midlands will share a joint chair from next year.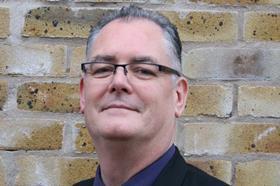 Paul Devlin, chair of Lincolnshire Partnership Foundation Trust, has been appointed chair of Nottinghamshire Healthcare FT for an initial term of three years.
Mr Devlin, who will remain chair at LPFT, will take up the Nottinghamshire Healthcare role on 1 January.
The appointment follows the departure of Dean Fathers, who was chair of Nottinghamshire Healthcare for 10 years.
Mr Devlin has previously worked in the charity sector at Age Concern England and Action for Children and spent six years as a non-executive director at Derbyshire County Primary Care Trust.
At LPFT, Mr Devlin ran a quality improvement programme which helped take the trust from a Care Quality Commission "requires improvement" rating to a "good" rating.
Nottinghamshire Healthcare FT runs high security mental health hospital Rampton Hospital, which was recently given an "inadequate" rating by the CQC. In May this year, the trust's rating fell from "good" to "requires improvement".
Mr Devlin said: "I believe my experience, including in leading Lincolnshire Partnership through a cultural evolution and continuous quality improvement journey, means I am well placed to bring fresh leadership to the Nottinghamshire Healthcare board and council of governors alongside the chief executive, executive directors, non-executive directors and governors."
Jenny Britton, lead governor of the Nottinghamshire Healthcare council of governors, said: "The trust has seen some step changes since the appointment of John Brewin as chief executive and I am sure this new leadership partnership will have a positive impact of the future success of the trust."
Source
Nottinghamshire Healthcare Foundation Trust