Stuart Bell, chief for Oxford Health Foundation Trust, is due to step down next year
His retirement comes after 23-year career as an NHS chief executive
Was formerly CEO of South London and Maudsley Mental Health FT
Stuart Bell, chief executive of Oxford Health Foundation Trust, has announced he is due to retire next year.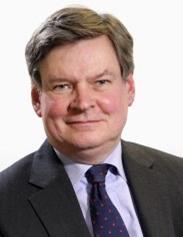 Mr Bell, who was previously CEO for South London and Maudsley FT, has been at Oxford since 2012.
According to a statement from the trust, Mr Bell led on the establishment of the only two biomedical research centres for mental health in the UK. One was set up during his time at SLaM, where he was chief for 13 years, and the second at Oxford Health.
He has featured in HSJ's top chief executives list every year since its inception in 2014.

Prior to his role at SLaM, Mr Bell was also chief of two other London trusts, and has had a career spanning 23 years as an NHS chief executive.
Mr Bell will remain at Oxford Health until his successor is found. Recruitment has begun and the trust said it expects to have his replacement in place within the first half of 2020.
In a statement, Mr Bell said: "It has been a great privilege to serve as a chief executive in the NHS, and to work with such wonderful and inspiring colleagues and partners."
The trust's chair David Walker said Mr Bell "has had a long and distinguished career and we wish him well as he steps down from full-time management – but hope he will consider putting his knowledge and experience to use in less full-on NHS roles".
Correction: This story was updated at 09:25 on 9 October to reflect that Mr Bell has 23 years' experience as an NHS chief executive.