Doctor led maternity services will be suspended at Horton General Hospital from 1 October
Oxford CCG is reviewing "long term future" of maternity services at Horton as part of STP
John Radcliffe Hospital will remain as the only obstetric service in Oxfordshire
STRUCTURE: Horton General Hospital will suspend its doctor led maternity services from 1 October, an extraordinary board meeting has confirmed.
The board of Oxford University Hospitals Foundation Trust, which runs the hospital, unanimously agreed on Wednesday afternoon to downgrade the maternity unit after it was advised by Paul Brennan, the trust's director of clinical services, that continuing the current service would be "unsafe".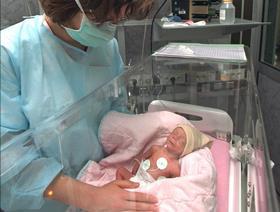 The closure of obstetric services comes after the hospital has faced longstanding problems attracting doctors to work in its maternity unit. Horton's shift to a midwife led unit has been described as "temporary" with a plan to "reverse" the service changes by early 2017 if the trust is successful in recruiting to the six out of eight vacant obstetric posts at the hospital.
However, the report on Horton's maternity services discussed at the meeting recognised that local sustainability and transformation plan led by Oxfordshire Clinical Commissioning Group "could impact on how maternity services are provided across the county in the future".
A spokesman for the CCG said "proposals are being developed as part of the Oxfordshire transformation programme", which will look "at the long term future of Horton hospital" and the services that it offers. He added: "A number of options are being worked up which will be part of a public consultation process to be run in the autumn. No decisions have been taken at this stage."
Horton's move to a midwife led only unit will also see the closure of its special care baby unit and the withdrawal of its resident obstetric anaesthetists, leaving the John Radcliffe Hospital as the only doctor led maternity service in Oxfordshire.
As a result the trust is in talks with the South Central Ambulance Service to station an ambulance at Horton 24 hours a day, solely for transferring women to John Radcliffe in cases of emergency to help mitigate the risk to women and babies from delayed transfers of care.
The board report's risk register also highlighted concerns that the service reconfiguration may "negatively impact" the capacity and care quality at John Radcliffe, as well as staff retention as some staff currently working in Horton will be asked to transfer to other sites. It also accepted that the changes could result in a "loss of patient, public and staff confidence in the service".
The trust expects John Radcliffe to manage up to a 1,000 extra births a year as a result of the reconfiguration. Its maternity unit is undergoing extensive reconfiguration to increase delivery rooms and the hospital intends to boost capacity in emergency theatres by shifting planned caesareans to the gynaecology department's theatres.