The role of the locality clinical director has been fundamental to developing more integrated services, an integrated care organisation has found, notes Dr Joanne Watson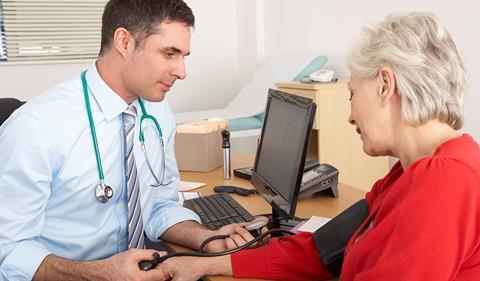 Becoming an integrated care organisation is 'easy' compared to what follows. The next stage is where real change happens in terms of making the transactional transformational.
We have been in this stage 'of being' since 1 October 2015 when we became the first ICO to vertically integrate health and adult social care in Southern England. Transformation happens through multiple ways, multiples of multiples in fact.
Since 2016 an effective method for us has been to appoint a whole time equivalent GP to lead integration between primary and specialist care with an initial emphasis on our intermediate care offering to localities as comprehensive alternatives to admission or in-hospital care.
This WTE GP post is spilt between five GP partners, working one day a week for the ICO. Each GP comes from within one of our five localities, working in the community and then for the ICO usually on a Thursday: this enables them to meet together and attend specific trust meetings.
The locality clinical director role has been central in developing more integrated services including enhanced intermediate care, building up health and wellbeing offers and enhanced care in care homes. Three years on from their appointment, we reflected on their significant successes and explored why they have been so pivotal to integration.
Findings
From the outset, the ICO has been clear in its vision for care in Torbay and South Devon with integration at the core.
Our LCDs with their significant primary care experience and working for the ICO to implement strategy beyond the walls of a hospital is a powerful combination as they contribute knowledge of their localities/ communities as well as strong interconnections with primary care colleagues.
The ICO benefits from understanding issues in primary care better; for example, how the new primary care networks setup.
As the LCDs have developed strategy with us they have been influential advocates for the ICO. One LCD said: "Following the release of the [new IC] contract, I engaged the locality practices, explaining how the [IC] team would like to proceed and work with the local GPs to provide an effective, safe community service. This led to universal sign-up from the seven locality GP practices."
The dual working role is core to success as these doctors have credibility with their peers alongside a belief that working with the ICO will genuinely reap benefits. This cross-system engagement is hard to create in other dual roles, such as commissioning.
Similarly, it is different to the new clinical director roles within PCNs who work for the practices alone.
The LCDs have had practical success in expanding health and well-being services into GP practices, building up social prescribing and strengthening IC whilst rationalising community hospitals so as to utilise resources efficiently.
We had the lowest rate of over-75-year-old admissions to hospital through emergency departments in South England with a low growth (2-3 per cent) in ED attendances over winter 2018-19.
To enable results, the LCDs' freedom to do their work has proved useful – two of them worked together to mitigate the risk of GP vacancies yet increased work with intermediate care and these same two neatly circumvented our IT processes to get EMIS into the community as well; "seek forgiveness, not permission" prevails.
As the LCDs have developed strategy with us they have been influential advocates for the ICO… The dual working role is core to success as these doctors have credibility with their peers alongside a belief that working with the ICO will genuinely reap benefits
Encouraged by the ICO approach and mutual support for each other, the LCDs have told their story and successes in multiple forums. They have each brought on their locality to develop team working in the community-facing services as well as influencing their peers to work differently.
Contracts have been negotiated with the LMC during which whilst the LCDs were not on the table, they were key to how the contracts were developed.
And at the heart of this all are relationships, which the LCDs develop continuously. One LCD said of her success: "I have worked extremely hard to enhance a feeling of deep interdependence between primary and secondary care colleagues, and catalysing trust by establishing real professional relationships."
While another LCD proudly recognised that without his interpretation of ICO data for the practices in his locality, they would not have agreed to support intermediate care, let alone community intravenous antibiotics.
The LCDs have networked themselves into the hearts and minds of the specialist teams as well known, influential individuals.
As we have moved into an innovative, community facing organisational structure in our next phase of integration, the LCDs will be prominent in service transformation as the voices of what is possible – one GP is determined to get our ageing population mobile with the mantra that "not all of the problems facing the hospital can be solved within the hospital".
We have learnt that these are wise words and benefit daily from the LCDs' skills. Without them, we could still be hypothesizing about the nature of being rather than actually transforming care fit for the 21st century.