Winner
West of England Academic Health Science Network: Regional programme to improve the reliability of recognition and response to the deteriorating patient
In many health economies, early warning scores – used to quickly identify patients at risk of becoming acutely ill – are only calculated in hospitals.
Sponsored by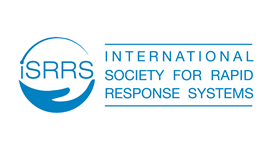 But in the West of England Academic Health Science Network area, such scores are calculated and recorded in a full range of care settings.
That includes community, mental health and ambulance services, and teaching around the scoring system has also been introduced to care homes.
The aim is to standardise communication – all organisations in the area use the national early warning score – and to build a system wide commitment to timely and appropriate transfer of patients. Notably, a NEWS is now requested at point of GP referral into both acute trusts in Bristol.
Following the introduction of region wide NEWS, the area has become a positive outlier for sepsis outcomes. The AHSN's focus is now on enhancing the use of NEWS in primary care and care homes
To read this entry in full visit HSJ Solutions.
Click here for more details on the HSJ Patient Safety Awards 2018.
Finalists
Birmingham Women's and Children's Foundation Trust: Paediatric hydration care bundle – Highly commended
Advancing Quality Alliance, Advancing Quality Programme: Early identification and treatment of acute kidney injury to improve patient outcomes
Epsom and St Helier University Hospitals Trust sepsis group: Engaging the whole workforce in improving sepsis care leads to sustainable improvement and a rapid reduction in mortality
Great Ormond Street Hospital for Children Foundation Trust: Improving recognition and management of sepsis in an acute paediatric inpatient setting through the development and optimisation of technological solutions
Imperial College Healthcare Trust: Sepsis Big Room
King's College Hospital Foundation Trust: iMobile critical care outreach
St Helens and Knowsley Teaching Hospitals Trust: Electronic fluid balance
The Royal Hospital for Sick Children, Edinburgh (NHS Lothian): Regular training of medical emergency team leads to sustained improvements in response to deteriorating patients, improved outcomes in intensive care, and financial savings