Winner
Arden and GEM CSU with Norwich CCG: Improving patient safety through annual care home medication reviews
Sponsored by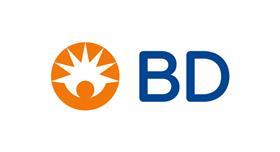 This project has seen the CSU's medicines optimisation team help care home residents get an annual medication review, as recommended by National Institute for Health and Care Excellence, by a multidisciplinary team which also looks at nutrition, falls, blood monitoring and chronic disease management. Over four years 2,639 reviews have been carried out with 6,166 quality interventions such as stopping unnecessary medications, referring patients to specialists and spotting patient safety issues. A side effect has been that GP practices are now better aligned with care homes to ensure greater continuity of care for residents. Cost savings of more than £80,000 have been achieved.
Reviews are agreed well in advance, allowing family members to attend if wanted. Communication with GPs and hospitals has improved – for example, a list of appropriate information to send with residents attending hospital has been developed. Some homes have reduced requests for GP visits, knowing that a GP will be visiting once a week. Care homes are also supported over Care Quality Commission visits and adopting NICE recommendations through an annual visit.
To read this entry in full visit HSJ Solutions.
Finalists
Ashford & St. Peter's Hospitals FT: Improving Medication Safety - The '30/30' Aim.
AT Medics: Medicines Management Initiative - EZ Analytics
Central London Community Healthcare Trust: Medicines Optimisation Pharmacy Services
Cheshire & Wirral Partnership FT: Improving medicines safety for people with serious mental illness through digital referrals to community pharmacy
Community Pharmacy Patient Safety Group: Tackling Look-Alike Sound-Alike (LASA) Medicines
Royal Cornwall Hospitals Trust: Reducing the rate of missed doses of critical medicines & dispensing errors via the adoption of new technology & ways of working
Salford Royal FT part of the Northern Care Alliance and NHS Salford CCG: Salford Integrated Medicines Optimisation Team (SIMOT)