Winner
Northumbria Healthcare Foundation Trust: Avoiding surgical site infection at the time of surgery
Sponsored by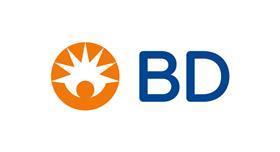 The trust has reduced MSSA infection after hip and knee replacements by two thirds, saving £1.2m by screening 13,000 people for both MSSA and anaemia, and then treating those who were colonised with MSSA before their operation. MSSA infections can lead to long-term health problems – including the need for revision surgery and even amputation – and a significant mortality rate: screening costs £8 and antibiotic treatment for the 20 per cent who carry the bug just £9. The evidence has been published to make the case for wider adoption.
Sponsored by

The aim is now to spread this approach through a safety collaborative. Thirty trusts have been recruited, the British Orthopaedic Association is a partner in the work, and £1.5m has been raised to fund an independent evaluation, fund some treatment costs and ensure coaching and learning support.
To read this entry in full visit HSJ Solutions.
Finalists
Royal Cornwall Hospitals Trust: Ward pharmacist initiative to question antibiotic course lengths for inpatients and on discharge prescriptions – HIGHLY COMMENDED
Ashford & St. Peter's Hospitals FT: Reduction in SSI in patients with hip fractures
King Saud Medical City: Reducing Catheter Associated Urinary Tract Infection Rate: Experience from Riyadh, Saudi Arabia
Northampton General Hospital Trust: Protecting Patients from Infection: Improving topical prophylaxis compliance in surgery