Two coroners in Birmingham have raised concerns over communication and effective working between police, NHS and city council
Prevention of future deaths reports sent to Birmingham and Solihull Mental Health FT, West Midlands Police and Birmingham City Council
Patients experiencing a mental health crisis in Birmingham are at risk because the mental health trust, city council, and police are not working together or communicating effectively, coroners have warned.
Coroners in two separate inquests have raised similar concerns in recent months, with "prevention of future deaths" reports sent to Birmingham and Solihull Mental Health Foundation Trust, West Midlands Police and Birmingham City Council.
The same coroners last year sent warnings to local clinical commissioning groups and NHS England about "underfunding" for mental health services in the city.
Ticking time bomb
The latest report, issued in July, related to the lack of care for Kierran Fletcher, who killed a man during an acute psychotic episode in July 2018.
Mr Fletcher had previously been referred to BSMHFT, where clinicians wanted him to be admitted because he had described himself as a "ticking time bomb". However, they were told this was not possible because there were no mental health beds available, the report said.
His family also phoned the trust's crisis line more than 60 times in a 12-hour period but "the majority of calls did not connect" and "the few that were answered did not lead to any action", the report added.
He subsequently attacked and killed a man, Nigel Abbott, who was walking past his house. Mr Fletcher was subsequently found not guilty of murder by reason of insanity and remains detained under the Mental Health Act.
Coroner James Bennett wrote: "My ongoing concern is that the agencies involved in this area are not working together effectively. The consequence is that acutely unwell people who need to be detained, because of the risk they pose to themselves and others, will remain unnecessarily free in public when in fact the agencies have the mechanism to detain them."
He also said there appeared to be a "misunderstanding" between the involved organisations over protocols for issuing a warrant under section 135 of the Mental Health Act, and whether a bed needed to be available before a formal assessment could be carried out. Section 135 of the Mental Health Act allows the police and healthcare professionals to enter a person's home, even if it is against their wishes, where there is concern over that person's mental health.
The report criticised Birmingham City Council for allegedly refusing to cooperate with BSMHFT's root cause analysis investigation. It also claimed the council had not learnt lessons from the incident effectively.
Missed opportunity
A second report, also issued in July this year, related to the suicide of Richard Patrick Carlon in November last year.
Mr Carlon, called Paddy by his family, suffered from paranoid schizophrenia and had a history of class A drug abuse, and was under the care of BSMHFT's home treatment team. But coroner Louise Hunt found there were missed opportunities to give him appropriate treatment.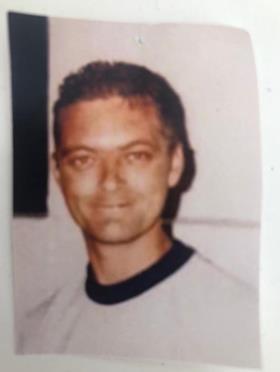 Richard Patrick Carlon
There was no approved mental health professional available when he presented at an emergency department, which she described as an "ongoing problem", while a lack of communication between police and BSMHFT meant there was no reengagement with him once he had returned home.
His sister, Eileen Woolley, told HSJ he should have been sectioned, adding: "I don't think they looked deeply enough at [Mr Carlon's] history. He had previous attempts at suicide, he was known to the system, so that was quite poor."
In a joint statement, the trust, council and CCG, said they are "working hard to create a mental health system that addresses the demand and capacity issues we are facing".
They said additional investment in crisis services would be in place next year and a new urgent care centre will become operational from April.
West Midlands Police said it met recently with mental health chiefs to discuss the issues raised by the coroner and it "always strive[s] to improve our service".
HSJ Transforming Mental Health Summit
The HSJ Transforming Mental Health Summit, taking place at the Hilton Leeds from 28-29 November 2019, unites 120+ senior figures from across the NHS, local authority and wider mental health service delivery landscape to discuss how to realise the visions of the NHS long-term plan and ensure successful local implementation of national priorities.
Held under the Chatham House Rule, attendees will quiz Paul Farmer and other national figures on general policy direction and co-develop solutions to their local challenges with NHS and local government colleagues from across the country. The summit is free to attend for senior NHS and public sector figures.
Register your interest
Source
Prevention of future deaths reports shared with HSJ
Source Date
September 2019