The Care Quality Commission is reviewing how mental health trusts report sexual incidents on wards
CQC has worked with NHS Improvement to analyse 60,000 incidents – 900 relate to sexual incidents on mental health wards
Regulator intends to publish a briefing and set out recommendations for the sector later this year
An investigation into how mental health patients are protected from sexual abuse has been launched by the Care Quality Commission, after it identified 900 incidents on wards across the NHS in just three months.
The regulator's action comes after it found a trust breaching guidance on eliminating mixed sex accommodation.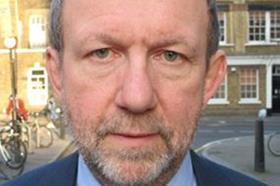 Today, the CQC has written to every mental health trust nursing director about improving sexual safety on mental health wards.
In the letter, seen by HSJ, deputy chief inspector of hospitals Paul Lelliott said the CQC was working with NHS Improvement to review how specialist mental health trusts reported patient safety incidents of a sexual nature.
Analysis of nearly 60,000 reports submitted to the National Reporting and Learning System over a three month period found more than 900 sexual incidents on mental health wards.
The CQC will publish a briefing later this year outlining the review's findings and making recommendations.
Its State of Care in Mental Health Services report, published last year, said there were a "substantial number" of services with mixed sex units and staff had "heightened responsibility" to ensure patients were safe from sexual harassment and violence.
In 2011-12, the government instructed the NHS providers to eliminate mixed sex accommodation in almost all circumstances.
Dr Lelliott, who is also the CQC's lead inspector for mental health, said several of the incidents reported to the NRLS appeared to describe "sexual assault or harassment", with variation on how staff categorised them.
He added: "As the quality regulator, our priority continues to be to ensure that people using healthcare services are kept safe and that their privacy and dignity are maintained.
"We are working with NHS Improvement to better understand the reporting and categorisation of incident reports.
"We intend to publish a national briefing later in the year, which will outline our detailed findings from this review and make recommendations for the system."
The CQC is encouraging trusts to review their incident reports and consider whether action is needed, as well as how they are ensuring the safety of their patients.
Dr Lelliott added: "This will extend beyond having regard for the national guidance on eliminating mixed sex hospital accommodation because some of the incidents reported to the NRLS appear to have taken place on same sex wards."
The CQC is hosting a workshop with the National Mental Health Nurse Directors Forum this month about how to improve safety on mental health wards.