Independent review followed the death of baby Kate Stanton-Davies in March 2009
It recommended a national audit of midwifery investigations by NHS England
The national body says the audit will not be made public and is an "internal process"
NHS England will not publish the results of a national audit into the quality of investigations into maternity incidents prompted by the death of a baby girl, HSJ has learned.
The commissioning body told HSJ it accepted the recommendations of an independent review into the tragic death of baby Kate Stanton-Davies but will not make public the methodology or findings of a national audit suggested by the review, describing it as an "internal process."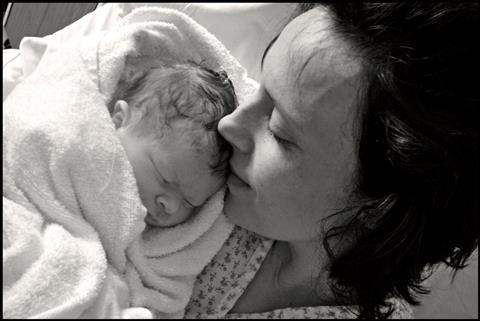 Baby Kate died after a catalogue of failures at a midwifery led unit run by the Shrewsbury and Telford Hospitals Trust in March 2009.
The lack of transparency by NHS England has sparked anger from her parents Rhiannon Davies and Richard Stanton who told HSJ: "All you want is the learning to come out so it doesn't happen to anyone else. The only legacy that your dead child can leave is that their death is learned from."
They have written to health secretary Jeremy Hunt raising their concerns and called on him to intervene in NHS England's decision. They met with Mr Hunt in June this year after he wrote a personal letter to the couple promising to "do all I can to make sure your voices are heard."
NHS England is the supervising authority for midwives practising in England and commissioned expert Debbie Graham to review events surrounding Kate's death after a jury inquest in 2012 and an investigation by the Parliamentary Health Service Ombudsman in 2013 both concluded Kate's death was avoidable and the result of serious failings in care.
Ms Graham heavily criticised the local supervisor for the quality of their investigation which was described as unfit and containing "multiple inaccuracies" which failed to establish the truth. She formally recommended to NHS England that the investigation be invalidated and a new one carried out.
It also said Kate's death had a number of similarities with issues identified by the Morecambe Bay Investigation and urged NHS England to carry out an audit to "seek assurance that the weaknesses in the investigatory process identified in this review are no longer inherent in the current process."
Ms Graham said the audit should consider supervisory midwives compliance with standards of investigation and review policies to ensure they comply with new duty of candour legislation and to ensure a consistent approach when deciding whether to share an investigation report with a trust or affected family.
Baby Kate was born "hypothermic, pale, floppy and grunting" at Ludlow midwifery led unit in Shropshire, in March 2009 after her mother was wrongly classed as being low-risk. The Graham review highlighted repeated examples of the midwives failing to follow guidelines and best practice with an unexplained gap of half an hour between the midwives finding Kate collapsed and a 999 call being logged by West Midlands Ambulance Service.
Speaking to HSJ Kate's parents said they were disappointed at the decision of NHS England to keep the national audit secret and called on the commissioning body to reconsider.
They said: "We are very grateful to NHS England for undertaking the review of the original investigation and for accepting the fairly damning and far reaching recommendations. But they wouldn't have this learning if it wasn't for Kate and it is a huge opportunity for other families to be protected from harm. If the national audit is done properly, openly and transparently it could expose other cases like Kate's.
"They have shot themselves in the foot with this decision and it didn't have to be like that."
Rhiannon Davies added: "I would love to know what Jeremy Hunt thinks about this because he is all about openness and transparency. Jeremy Hunt should intervene and if he doesn't, I will feel personally very let down and that he isn't true to his word because we met with him and he was very clear about what he thought."
A spokeswoman for NHS England told HSJ: "We are not publishing the findings of the audit or its methodology. This is an internal process.
She added: "NHS England accepts the findings of the independent review, which reported that the original supervisory investigation [into the death of Kate Stanton-Davies] was not fit for purpose.
"NHS England are committed to following up on the recommendations made where they relate to our statutory role."
Shaun Lintern is a bureau chief for HSJ.