NHS England reverses decision to keep national midwifery investigations audit secret
Decision follows criticism from the parents of baby Kate Stanton-Davies who died in March 2009
Review of her death highlighted multiple failings and similarities with Morecambe Bay
NHS England has reversed a decision to keep secret a national audit of midwifery investigations promising it will now publish the details.
Earlier this month it said it accepted the recommendations of an external review into the death and poor care of a baby in 2009, including for a national audit of the standard of midwifery investigations across England.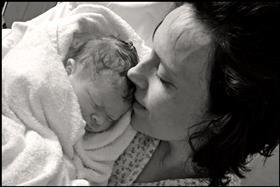 But in a response to enquiries from HSJ, NHS England said the national audit was an "internal process" and it would not make the methodology or final results publicly available.
Following criticism from the parents of baby Kate Stanton-Davies, whose death was the subject of the external review, NHS England has reversed its decision. It told HSJ this week it would now publish the audit's methodology and the outcomes.
Baby Kate was born "hypothermic, pale, floppy and grunting" at Ludlow midwifery led unit, run by Shrewsbury and Telford Hospitals Trust, in March 2009, after her mother was wrongly classed as low risk. Midwifery expert Debbie Graham found a series of mistakes by midwives, and an unexplained gap of 30 minutes between the midwives finding Kate collapsed and a 999 call being logged by West Midlands Ambulance Service.
Ms Graham also criticised the investigation carried out by the local supervisor of midwives, who worked for the trust. The review said the case had similarities with events at Morecambe Bay, and the investigation was not fit for purpose and had failed to establish the truth.
The review urged NHS England to carry out an audit of midwifery investigation to "seek assurance that the weaknesses in the investigatory process identified in this review are no longer inherent in the current process".
Kate's mother Rhiannon Davies told HSJ this week: "On behalf of all those mums to be across the country, and those midwives who adhere to best practice, we are pleased that NHS England has now agreed to open up the national audit of the [local supervising authority] investigatory process to greater scrutiny.
"We have always felt that if this audit was going to be of any value it had to be done properly, and part of being done properly is being done with openness and transparency, otherwise how can NHS England expect anyone to have any faith in what they are doing?"
She said that as a result of the initial poor investigation into their daughter's death her family suffered "irreparable emotional harm", adding: "From reading the Kirkup report into Morecambe Bay, it seems it may even be common practice nationally to use midwives with vested interests to undertake LSA investigations to prevent learning and to cover up.
"In our case, the fact that the investigation into Kate's care and death was so badly done resulted in all the harm done to us as a family following her death. No one should underestimate the impact of this."
An NHS England spokeswoman said: "It has always been our position that we aim to publish as much information as we are able, to ensure that the outcomes are understood across the system and lessons can be learned.
"With regard to the audit, we do plan to publish the national methodology and outcomes. At the moment we are in the process of planning this work and will consult with the family during the development.
"We remain in regular contact with Kate's family and will share all the findings of the investigation and audit with them."

Shaun Lintern is a bureau chief for HSJ.