Surrey and Borders Partnership Foundation Trust prosecuted after patient's death
Trust staff changed patient records after mental health patient died
Serious incidents and deaths have doubled since 2015
Board members warned over risks of high numbers of deaths
A trust is being prosecuted by the Health and Safety Executive over the death of a mentally ill patient, who fell to his death on hospital premises.
The incident is one of five "high profile" deaths at Surrey and Borders Partnership Foundation Trust, which has seen a marked increase in suicides and serious incidents in the last year.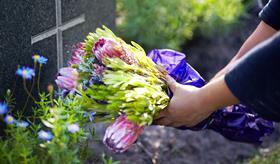 Adam Withers, who was 20 and had an acute psychotic illness, fell to his death in May 2014 after scaling a 130 foot chimney on hospital grounds. Hours earlier he had told a mental health nurse he believed God was telling him to climb a ladder attached to the chimney.
A jury inquest into his death in January 2016 found multiple failings by the trust and concluded these had contributed to his death.
The prosecution of the trust coincides with the start of an internal review into why 77 out of 97 serious incidents reported between April and October this year resulted in the unexpected death or severe harm of a patient.
This is more than double the 34 severe harm or death incidents reported by the trust during the same period in 2015, according to trust data seen by HSJ.
Trust board papers discussed Mr Withers' death at Epsom General Hospital, where Surrey and Borders Partnership runs a secure unit. The papers, which detailed the trust's concerns over the number of unexpected deaths, also revealed:
The trust's head of corporate risk, Avril da Costa Maia, warned the board that publicity around five "high profile" deaths could affect the trust's reputation and confidence in its "ability to deliver high quality services".
How senior staff were worried about the "potential for Care Quality Commission fines and loss of revenue due to reputational risks" as a result of the deaths.
Trust chair Richard Greenhalgh questioned why only 28 out of 57 suicides in the last year were investigated by the trust.
He also asked why the number of unexpected deaths had increased despite the CQC making the issue a priority for the trust.
There were 18 serious incidents reported in September with 16 unexpected and a result of patient suicide. Not all the suicides occurred in the same month.
Following the inquest, assistant coroner Alison Hewitt wrote to Jeremy Hunt, NHS England and the trust with her concerns and recommendations to prevent future unexpected deaths.
Her concerns included:
A member of nursing staff changing Mr Withers' observation record after he had died. When giving evidence the employee "did not appear to understand that he ought not to have done so", the coroner said.
The destruction of Mr Withers' original observation chart by staff after scanning it into an electronic format. The coroner said this risked the future "efficacy of police or coroner investigations".
The trust's failure to take action on the "known risk" of patients absconding via the same roof as Mr Withers.
The failure of staff to document Mr Withers' state of mind and references he made to messages from God on the day that he died, despite him being subject to observations by staff every 15 minutes.
The absence of safe nurse staffing levels for acute psychiatric wards "could adversely affect the staff's ability to protect their patients' lives".
An HSE spokeswoman confirmed it was prosecuting the trust following Mr Withers' death. HSJ understands the prosecution relates to breaches of the Health and Safety at Work Act.
The trust said it was unable to comment on the circumstances leading up to Mr Withers' death because of active legal proceedings.
However, director of quality Jo Young said: "The increase [in the number of unexpected deaths] is not in itself necessarily a concern. Since 2013 we have created a dedicated clinical risk and safety team to support the improved reporting and investigation of serious incidents.
"We are also working much more closely with our coroner's office and with our own services to improve reporting. At the same time, according to national figures, there has also been a marked increase in both suicides and drug related deaths in England."
She said the board would be presented with a report examining the increase in unexpected deaths in January.
Source
Information provided to HSJ