HSJ has announced those organisations and projects in the running for its prestigious annual Patient Safety Awards, which this year feature 10 new categories.
Making their debut will be Best Patient Safety Initiative in A&E, Patient Safety in Maternity and Midwifery Services and Best Patient Safety Improvement Team.

Now in its ninth year, the event continues to recognise and reward outstanding practice within the NHS and independent healthcare organisations.
The Patient Safety Awards 2017 shortlist
Cancer Care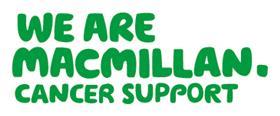 Sponsored by Macmillan
Acute Haemato-Oncology Service at Taunton and Somerset Foundation Trust
Cardiff and Vale University Health Board
Care UK
The Christie Foundation Trust
Kingston Hospital Foundation Trust
Shrewsbury and Telford Hospitals Trust
Taunton and Somerset Foundation Trust
Clinical Governance & Risk Management in Patient Safety
Blackpool Teaching Hospitals
Bradford District Care Foundation Trust
Lloyds Pharmacy
Moorfields Eye Hospital Foundation Trust
Northampton General Hospital
Sheffield Teaching Hospitals
Spectrum Community Health CIC
Wrightington, Wigan and Leigh Foundation Trust
Patient Safety in Surgical Care
Calderdale and Huddersfield Foundation Trust
C-Ci
Newcastle Upon Tyne Trust
NHS Transformation Unit
Papworth Hospital
Royal Free, Hampstead
Royal Surrey County Hospital Foundation Trust and Kent Surrey Sussex Academic Health Science Network
Royal United Hospitals Bath Foundation Trust
Stockport Foundation Trust
University College London Hospitals Foundation Trust
Patient Safety in Learning Disabilities
NHS Arden & Greater East Midlands Commissioning Support Unit
Barking Havering and Redbridge University Trust Hospital
Belfast Health and Social Care Trust
Cardiff & Vale University Health Board
Community Learning Disabilities Team
Spectrum Community Health CIC
Quality Lead of the Year
George Eliot Hospital Trust
Medway Trust
Northampton General Hospital Trust
Robert Jones and Agnes Hunt Orthopaedic Hospital
Royal Surrey County Hospital
Royal United Hospitals Bath Foundation Trust
Stockport Foundation Trust
NHS Wolverhampton Clinical Commissioning Group
Best Patient Safety Improvement Team
Care UK
Derby Teaching Hospitals Foundation Trust
Derriford Hospital
Essex County Council
Ministry of National Guards-Health Affairs
National Pharmacy Association
Salford Royal Foundation Trust
Sherwood Forest Hospitals Foundation Trust
University Hospital of North Midlands
Warrington and Halton Foundation Trust
Mental health
NHS Bedfordshire Clinical Commisioning Group
Camden and Islington Trust
Cheshire and Wirral Partnership Foundation Trust
Dorset Healthcare University Foundation Trust
Hertfordshire Partnership University Foundation Trust
Mental Health Inreach Team, Oxleas Trust, HMP Swaleside
Mersey Care Foundation Trust
Tees Esk and Wear Valleys Foundation Trust
University of Central Lancashire
Patient Safety in Maternity & Midwifery Services
Barking, Havering and Redbridge University Hospital Trust
Burton Hospitals Foundation Trust
George Eliot Hospital Trust
King's College London, School of Medical Education and Maternity Services, Queen Elizabeth the Queen Mother Hospital, East Kent Hospital Trust
Kingston Hospital Foundation Trust
Morecambe Bay University Hospitals Trust
Surrey and Sussex Healthcare Trust
Perinatal Institute
Taunton and Somerset Foundation Trust
Patient Safety in the Community
Care Plus Group
East Lancashire Hospitals Trust
Gloucestershire Care Services Trust
Murrays Pharmacy
North East London Foundation Trust
South London and Maudsley Foundation Trust
Spectrum Community Health CIC
Sussex Community Foundation Trust
Patient Safety in Critical Care and Trauma Patients
Cambridge University Hospitals Foundation Trust
Kimal PLC
Liverpool Heart and Chest Foundation Trust
North West London Critical Care Network
Nottingham University Hospitals Trust
The Royal Alexandra Children's Hospital, Brighton and Sussex Universities Hospital Trust
University Hospitals Coventry and Warwickshire Trust
Care of Older People

Sponsored by Ridouts
Ashford and St. Peter's Hospital Foundation Trust
Barking, Havering and Redbridge University Trust
Central London Community Healthcare Trust
Heart Of England Foundation Trust (H.E.F.T.)
Lewisham and Greenwich NHS Trust
Lincolnshire Partnership Foundation Trust
North East London Foundation Trust
Northern Health and Social Care Trust
Royal Voluntary Service
Managing Long Term Conditions
Derby Teaching Hospitals Foundation Trust
Healios
Lancashire Care Foundation Trust
Poole Hospital
Sheffield Teaching Hospitals Foundation Trust
South London and Maudsley Foundation Trust
Totally Health and My Clinical Coach
University Hospital of the North Midlands
Wessex Academic Health Science Network
Wessex Academic Health Science Network
Best Patient Safety Initiative in A&E
Belfast Health and Social Care Trust
Belfast Health and Social Care Trust, Emergency Department
Leeds Teaching Hospitals Trust
London North West Health Care Trust
Royal Derby Hospital
Taunton and Somerset Foundation Trust
NHS Tayside
University Hospital North Staffordshire
West of England Academic Health Science Network
York Teaching Hospital Foundation Trust
Changing Culture
Aspen Healthcare Ltd
Bradford District Care Foundation Trust
Cygnet Healthcare
NHS Forth Valley
Humber Foundation Trust
Mersey Care Foundation Trust
The Robert Jones and Agnes Hunt Orthopaedic Foundation Trust
South Staffordshire and Shropshire Healthcare Foundation Trust
St Andrew's Healthcare
University Hospital Coventry and Warwickshire Trust
University Hospitals of Leicester Trust
Improving Safety in Medicines Management
Care UK
Central London Community Healthcare Trust
NHS East Lancashire Clinical Commissioning Group
Heart of England Foundation Trust
Lancashire Teaching Hospitals Foundation Trust
Leeds Children's Hospital
NHS Wakefield Clinical Commissioning Group
Salford Royal Foundation Trust
The Schoolhouse Surgery
Wessex Academic Health Science Network
Wessex Academic Health Science Network
Information Technology to Improve Patient Safety
Cambridge University Hospitals Foundation Trust
Four Seasons Health Care
Healios
Journalista
Nervecentre Software Ltd
Quicksilva Limited
Taunton and Somerset Foundation Trust
UK Renal Registry
Welsh Ambulance Services Trust
West of England Academic Health Science Network
Education and Training
Haelo
Kingston Hospital Foundation Trust
London Ambulance Service Trust
NHS Lothian
Sheffield Teaching Hospitals Foundation Trust
University of Huddersfield
York Teaching Hospital Foundation Trust
West Midlands Academic Health Science Network
Whiston Hospital
Best Organisation
Wrightington, Wigan and Leigh Foundation Trust
Antwerp University Hospital
Surrey and Sussex Healthcare Trust
Frimley Health Foundation Trust
Northumberland, Tyne and Wear Foundation Trust
The Christie Foundation Trust
Western Sussex Hospitals Trust
Infection Prevention Control in Patient Safety
Belfast Health and Social Care Trust
Guy's and St Thomas Foundation Trust
Health Innovation Network
Liverpool Community Health Continence Team
NHS
Royal Brompton and Harefield Foundation Trust
Royal College of Art Helen Hamlyn Centre for Design
Sherwood Forest Hospitals Foundation Trust