PHSO calls for national review into potential failings at NHS mental health trust
Move thought to be unprecedented for the watchdog
Recommendations come in response to "systemic failings" in care of two young men 
A watchdog has called for a national review into a mental health trust's failings following investigations into the deaths of two young men.
In what is thought to be a rare move, the Parliamentary and Health Service Ombudsman has called for a national review into "systemic failings" at North Essex University Partnership Trust.
NHS Improvement has agreed to commission a review. This will begin once the Health and Safety Executive completes its ongoing investigation into the trust, which it commenced last year.
The PHSO's recommendation follows its investigations into the deaths of two young men – Matthew Leahy, and another referred to in its report as Mr R – who were both admitted to NEPT's Linden Centre in Chelmsford. In its investigation report, the PHSO said it found multiple "systemic failings" in relation to the deaths.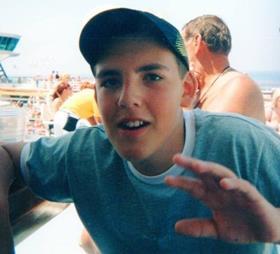 Matthew Leahy died on 15 November 2012, after staff found him hanging in his room. Among failures in his care, the ombudsman found the trust failed to take adequate action in response to reports he was raped while in the ward. Other failures included inadequate planning of Matthew's care, inadequate observations, and his care plan being falsified.
According to a coroner's report quoted by the PHSO, Mr R "killed himself" in 2008 "before his illness was fully diagnosed to ensure a suitable care programme [could] be implemented to manage his condition". The PHSO identified similar failings in Mr R's case as it did in Matthew's case, such as failures to properly assess and managed risk, and failures to update care and treatment plans.
In a statement to HSJ, Melanie Leahy, Matthew's mother, called for a public inquiry into the death of her son. However, she added: "The call for another review does not impress us…
"More paper shuffling just delays necessary changes being made sooner. Not one agency investigating the failed care leading to our son's death has been prepared to look at the failings in the previous year leading up to his death.
"There has been a distinct lack of transparency and missing documentation. Which offers us no confidence whatsoever. So in our minds the only clear way forward now must be a public inquiry."
In November 2018, the Essex Police closed its investigation into potential corporate manslaughter charges against the trust in relation to 25 patient deaths. At the time, Essex Police said, while there was evidence of "clear and basic failings", there was not enough evidence to support the charge.
In 2018, following a BBC File on Four report, the trust also faced allegations its staff had brought in class A drugs for patients and had engaged in sexual relationships with patients.
In March 2017, NEPT merged with South Essex Partnership University Foundation Trust to form Essex University Partnership FT.
In a statement, Sally Morris, chief executive for Essex Partnership University FT, said: "The ombudsman reports that, in both these cases, the care by the former NEPT fell well below acceptable standards, let alone the high quality of care the NHS strives always to provide, and this has caused deep distress to their bereaved families.
"Our hearts go out to them. It is also evident from the report that the former trust's investigation into Matthew Leahy's death was inadequate. We are very sorry indeed for the additional pain and distress this has caused Mr and Mrs Leahy."