Making data on medical interventions easier to collect and collate would increase the odds of spotting patterns of harm, according to the panel of a recent HSJ webinar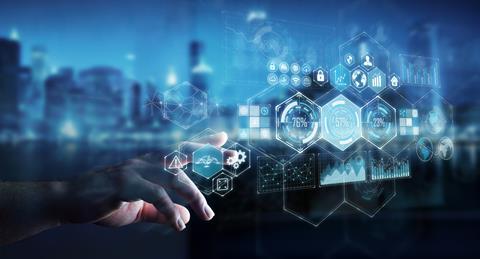 When Baroness Julia Cumberlege was asked to review the avoidable harm caused by two medicines and one medical device, she encountered no shortage of data.
"We found that the NHS is awash with data, but it's very fractured," says Baroness Cumberlege, who chaired the Independent Medicines and Medical Devices Safety Review and now co-chairs the All-Party Parliamentary Group which raises awareness of and support for its findings.
In association with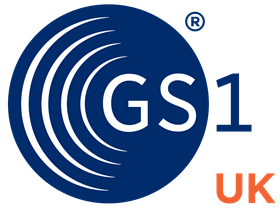 And it is that fracturing that can make patterns of harm difficult to spot. The report concluded that many women and children experienced avoidable harm through use of the hormone pregnancy test Primodos, the epilepsy drug sodium valproate, and the medical device pelvic mesh – simply because it hadn't been possible to connect the dots.
"It's very hard to collect things together and to get an overall picture. And one of the things that we felt very strongly about was that data should be collected once, but used often," said Baroness Cumberlege at a recent HSJ webinar. Run in association with GS1 UK, the event brought together a panel to consider how better data might help address patient safety challenges.
For Dr Nnenna Osuji, chief executive of North Middlesex University Hospital Trust and also a practising consultant haematologist, the key answer is by supporting "curiosity".
"You don't know how you're doing if you're operating in a silo. Data's hugely important to give us context, relevance, and championing our ability to compare and to benchmark so we know if we're doing well or not.
"But for that to work, it does need to be accessible," she added. "It needs to be current. And that means to be at the fingertips of clinicians. We want clinicians to have data coming into their desktops, so they can interrogate that data, searching and addressing questions in real time."
That traditionally has been where the challenge has come. Allowing for hassle-free contemporaneous collection of data – and its combination with similar previously-collected information, allowing for rapid analysis – is not necessarily a straightforward proposition.
It was a challenge on which Professor Sir Terence Stephenson had cause to deeply reflect back in 2014. That was the year in which he was asked to chair an independent review of medical devices, following concerns about the safety of metal-on-metal hip replacements and PIP silicone breast implants.
"The NHS stepped up to the plate really quickly and said: 'Even if it's a private hospital that put this in, we will take it out to protect your safety,'" recalled Sir Terence, now Nuffield professor of child health at Great Ormond Street Institute of Child Health and chair of the Health Research Authority for England.
"But the big problem was they couldn't identify who had which implants. No doubt somebody somewhere had written this down with a fountain pen and then someone spilt the tea over it and the unique information was lost."
The review he chaired therefore suggested establishing a concept of person, product place – "for everybody who had something implanted in them, we should have their name, the identifier of what had been put in, and where it had been put in. And one of my panel members said: 'Well, how are we going to record this? We don't want the fountain pen and the teacup.'"
Ultimately the answer suggested was barcode scanning. By scanning the wristband of a patient, that on the product being implanted, and one for the hospital theatre or department at which it was being implanted, the idea was to create an immediate and easy-to-create record.
For those long convinced of the virtues of barcode scanning in health, it is a welcome development
Two years later, the then Department of Health launched the Scan4Safety programme, in which six "demonstrator sites" implemented the use of scanning across the patient journey. At these organisations, barcodes produced to GS1 standards – meaning they are globally unique – are present on patient wristbands; on equipment used for care, including implantable medical devices; in locations; and sometimes on staff badges.
All demonstrator trusts found benefits to safety and efficiency from introducing such a process, and some organisations have gone on to independently opt for this approach. Even so, there remain many organisations which have yet to implement such scanning.
That is something that Baroness Cumberlege, Dr Osuji (who, in a previous role as medical director led on a Scan4Safety implementation across an ICS) and Sir Terence (who is now president of GS1 UK) all said they are keen to see change. The question is how.
Reaccelerating the Scan4Safety programme
It would certainly require engagement of a full range of staff in trusts (including, notably, clinicians). It would also require all suppliers to commit to using GS1 standard barcodes. And, many viewers suggested, that required national support. Some hoped for the national mandating of such approaches. (Unlikely, suggested Sir Terence, who argued that "the NHS has moved away from mandating over the last decade, decade and a half, and that's captured in the concept of foundation trusts and the idea that hospitals are independent sovereign bodies".)
What is emerging, however, is increased national support. Ian Townend is interim chief technology officer at NHS England, and he spoke of plans to reaccelerate the Scan4Safety programme.
"We're continuing with the programme," he said. "It had a little bit of a lull during the last few years, but it's definitely picking up again. The patient safety team within NHS England and my team will jointly work together to drive that forward."
He spoke of plans to relaunch the programme's website (the update is now live). "We've got a lot of collateral, including implementation guides. Those can make sure that people who aren't currently running a Scan4Safety programme within their organisations can benefit from the knowledge and experience of everyone who has implemented one."
For those long convinced of the virtues of barcode scanning in health, it is a welcome development. And Sir Terence said he remained optimistic that it is an approach that ultimately will see widespread adoption.
"I look upon these things as marathons, not sprints. The evaluations of Scan4Safety show the benefits. So I think it will take time but we will get there. We've got to keep banging away, advocating, cajoling, exhorting, marshalling the evidence, all the things you do to change people's behaviour.
"It is the future. We're not going back to the fountain pen and a cup of tea, that's for sure."
An on-demand version of this webinar is available.
To access the recording, visit here and click play.
If you had previously registered as a viewer for the event, you will be able to view the recording immediately.
If you had not previously registered, you will be prompted to complete a form and then be sent information on how to access the recording.